Record number of passengers fly through Barcelona airport in June
El Prat receives 5.1 million passengers, 6.2% than in 2018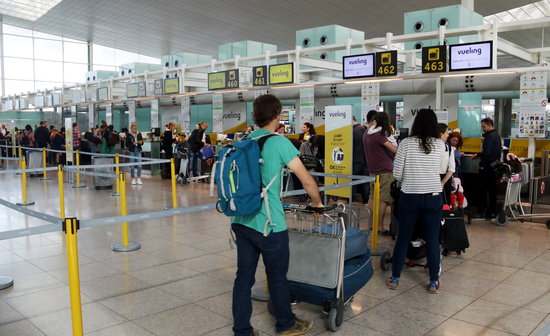 Barcelona's El Prat airport broke records in June with the arrival of 5,105,755 visitors flying through its facilities, 6.2% more than the same month last year.
This new record brings the year-to-date total to 24,820,957 passengers, which is a 5.5% increase from January to June 2018.
El Prat also beat records in terms of the number of operations taking place on a single day, with 1,513 on June 14, as well as in terms of the number of passengers arriving or departing on a single day, with 186,140 people on June 28.
In June the Girona airport saw 2.6% decrease in passengers, receiving 273,939, and Reus saw a 1.9% increase with 189,076. As for year to date figures, Girona is at 790,407 or 6.1% less than in 2018, and Reus is at 393,684, representing a 3% increase from last year.