Plan to turn former power plant into first waste-to-energy facility in Catalonia
Project to invest €130m in updating plant in Central Catalonia envisages using industrial waste to generate power for 76,000 families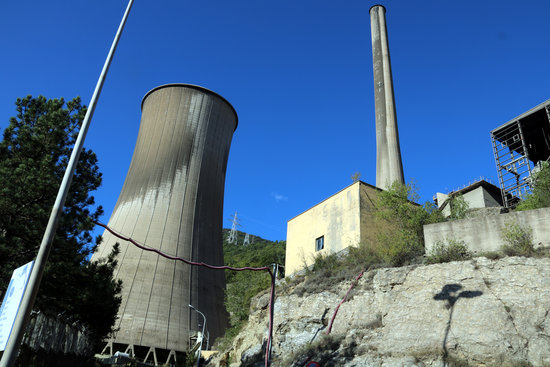 A former power plant located in Central Catalonia is set to get a new lease of life eight years after it closed down, if a project to turn it into a waste-to-energy facility is approved by the Catalan authorities.
The EmSpain Waste&Treatment company wants to invest 130 million euros in converting the historic plant in Cercs, in Berguedà county, into the first in Spain using "non-hazardous" industrial waste to generate electricity.
The waste the plant would use to generate energy would primarily come from industries recycling vehicles and paper and from ecoparks, and the firm claims it will produce enough power each year for 76,000 families.
Yet, the project is pending environmental approval from the Catalan government, and it also waits to be seen how the local people will react after suffering serious episodes of acid rain in the 1980s caused by the plant when it was still in operation.