Number of foreign companies in Catalonia up 2.8% since before pandemic
Foreign investors in government portfolio at historical peak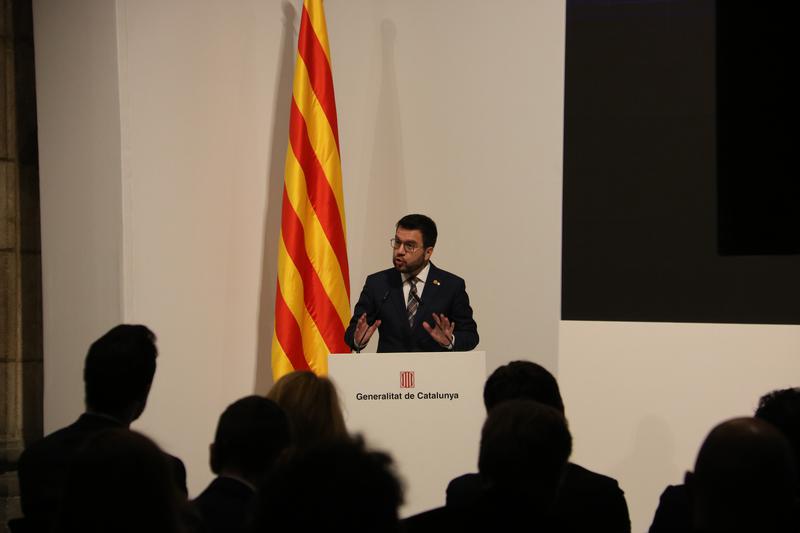 The number of foreign companies in Catalonia increased 2.8% since the pandemic first started.
There are now 9,155 foreign companies based here, as revealed by the Catalan government in an event on Thursday at government headquarters building in Barcelona.
The event highlighted the portfolio of Catalonia Trade & Investment (known as 'Acció' locally), the government's agency that promotes foreign investment and business competitiveness, in which more than 600 foreign investment projects now take part – the highest number the portfolio has ever counted.
Several foreign companies such as Microsoft and American Axle & Manufacturing (AAM) participated in the event, sharing their experiences in Catalonia, accompanied by the minister of economy and finance, Natàlia Mas, as well as representatives from the private sector.
Amongst the attendees was Catalan President Pere Aragonès, who used the opportunity to highlight recent economic successes by pointing out investment deals with Cisco and Intel.
The president explained that 18.5% of Catalonia's employment is in the hands of the 9,155 foreign companies, assuring that they work with a "dynamic and consolidated ecosystem of subsidiaries that has seen stable and sustained growth in recent years."
The number of foreign companies that settled in Catalonia has risen 60% compared to 2014, the first year that these data were counted. 13.6% of these are French, 12.2% German, and 13% from the United States.
While pointing out specific sectors, Aragonès shared that "17% of the subsidiaries are in the IT sectors of digitization, machinery and equipment," making up for a large part of the total weight of international investment in Catalonia.
"The subsidiaries are proof that foreign investment in Catalonia connects us more and better with our environment and with the world," Aragonès concluded at the event. The subsidiaries contribute to the reindustrialization strategy that the government is implementing.