Nissan announces layoff of 600 workers in Catalonia
No deal with unions after four meetings; promised investment of 70 million euro up in the air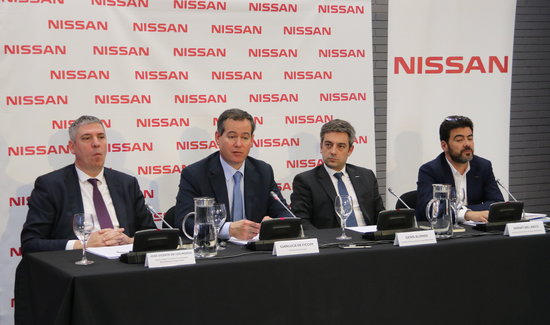 Nissan will cut 600 jobs in two plants in Catalonia after not reaching any deal with the unions involved.
According to the company, four meetings with the workers' representatives have proven to be a failure and this has "forced" the leadership to announce a layoff on Friday.
Nissan already announced these plans in late March, but it was hopeful to reach an agreement on the restructuring with the unions by this Friday.
The head of the company in Europe, Gianluca Ficchy, said last month that the 600 job losses would be covered by early retirements and voluntary and incentivized redundancies.
Yet there has not been an agreement on this, as unions wanted the posts of the rest of the employees to be guaranteed in the long run, and they claim they have not enough guarantees.
Thus the company will pick 600 people for the lay off, and the investment of 70 million euro in building a new paint facility is now up in the air.
20% of staff cut
Around 3,200 people work at the moment in these two plans, and the layoff would mean cutting some 20% of the staff.
Workers' representatives expect to hold protests on labor day (May 1) and during Barcelona's automobile fair (May 11-19).