Nissan in Barcelona to cut 600 jobs but invest €70m in new paint plant
Automobile manufacturer says staff reduction will be covered by early retirements and voluntary redundancies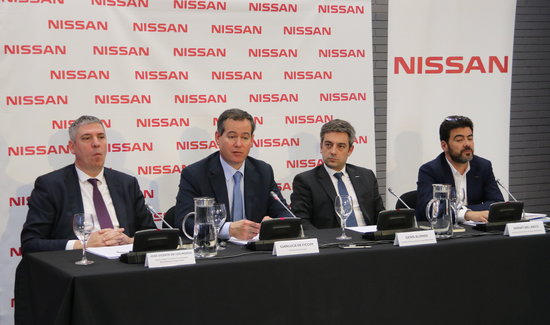 Automobile manufacturer Nissan is to reduce staff numbers in its Barcelona plant by 600, but also intends to invest 70 million euros in building a new paint facility.
The company announced its intentions in a news conference on Tuesday, and said it hoped to reach agreement on the restructuring with workers' representatives before Easter.
The reduction in staff levels comes after the company lowered production in its Barcelona plant, although last week unions spoke about a reduction of between 400 and 500 people.
According to the head of Nissan in Europe, Gianluca Ficchy, the 600 job losses will be covered by early retirements and voluntary and incentivized redundancies.
As for the paint facility, which employees have long demanded, the firm said it would help ensure the plant's "competitiveness," although the firm refused to confirm the new facility until an agreement is reached on the issue of the job losses.
"We want to continue investing in this plant, but the plant has to be as competitive as possible," said Ficchy on Tuesday, who pointed out that the "trend in the markets" is towards a "considerable fall" in volume.
Workers' reaction
Workers' representatives at Nissan responded to the news by describing the firm's proposals as "piecemeal" and called for a new model of vehicle to be produced at the plant.
They also demanded that the public authorities "get involved" so as to ensure the future of the Barcelona plant and to help provide the workforce with "stability."