Night trains between Barcelona and Paris too 'costly' for now, SNCF says
French railway operator scraps Marseille and Lyon destinations for not being "profitable"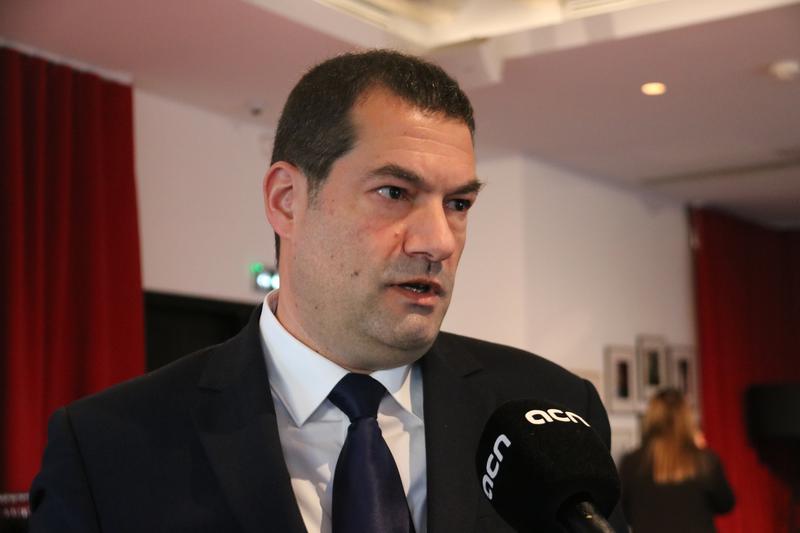 SNCF, the French railway company and currently the only operator on the Barcelona-Paris line after its nine-year relationship with Spain's Renfe came to end last weekend, will, at least for now, not be launching a night train service between the Catalan and French capitals as it considers it to be too "costly."
Jean Baptiste Guenot, the head of SNCF Voyages Europe and international development, told Catalan News on Tuesday morning at a press event in Paris that his company would instead prioritize the high-speed connection that already exists between both cities.
"For night trains the business model is strictly different," Guenot explained. "It is making lots of losses so for the time being that is why we are not considering night trains between France and Spain."
There are two trains in each direction between Barcelona and Paris every day and there will be a third over the summer.
Marseille and Lyon not "profitable" enough
Now that the SNCF-Renfe cooperation agreement is over, there is no longer a Madrid-Marseille route (with a stop in Barcelona) nor is there a Barcelona-Lyon one as the French railway company did not want to maintain it at a loss.
"For the time being we are focusing on Paris-Barcelona," Guenot said. "This is a more profitable route than the southern routes, which are less profitable."
SNCF estimates it lost around €10 million annually over the nine years it had a cooperation agreement with Renfe and says it faces stiff competition from private vehicle users between Catalonia and the south of France.
According to the French company, Renfe had long been more interested in maintaining these routes while SNCF was more concerned about incurring financial losses.
Not a SNCF-Renfe "breakup"
Guenot was also clear to stress that the end of the SNCF-Renfe relationship was not a "breakup" but rather "the end of the contract."
Both companies had simultaneously cooperated on the high-speed lines between Spain and France while also acting as competitors within Spain when SNCF began to offer a low-cost Barcelona-Madrid service with Ouigo in March 2021.
"We had discussions with Renfe on how to improve the contract," the head of SNCF Voyages Europe said. "A lot of work was done with them to find the solution but it was not profitable."
However, when SNCF announced in February that it would not be renewing the agreement after December, Renfe officials expressed that it had caught them by surprise.