SNCF's solo Barcelona-Paris train route starts after breakup with RENFE
French company attributes split to financial losses and competition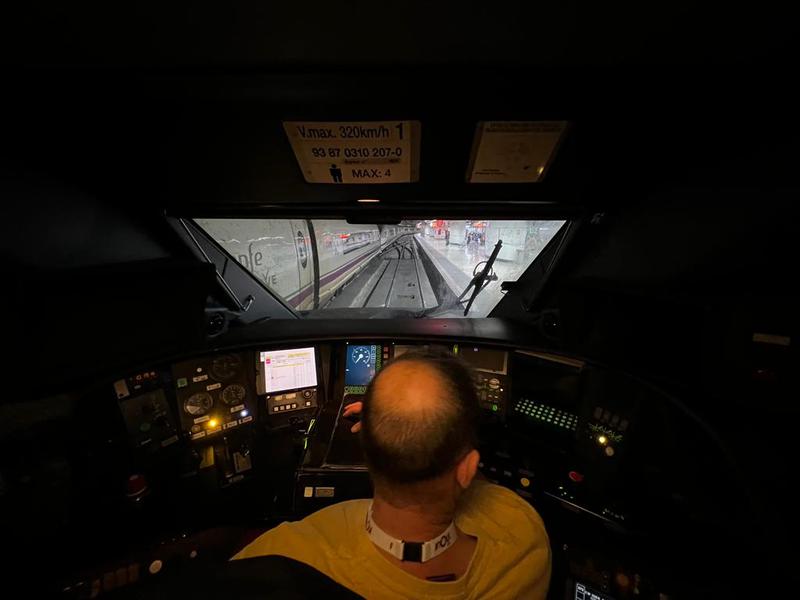 French railway operator SNCF's nine-year relationship with its Spanish counterpart, RENFE, officially came to an end over the weekend after the company embarked on its first solo Barcelona-Paris train route on Sunday.
The company estimates it will be able to transport over 2,000 passengers between both cities per day and more than 800,000 annually.
€10 million in losses annually before split
The French railway operator attributed its split with RENFE to the financial hit it has taken from joint operations over the past nine years - €10 million annually - and also cited the fact that both are now competitors within Spain.
"All of the lines we had with Renfe were running at a loss from the beginning of our cooperation agreement and this worsened during the pandemic," SNCF's head of projects Caroline Chabrol told the press on Monday.
SNCF representatives also brought up the fact that the "trend towards further market liberalization" when it comes to the rail industry makes alliances between companies less likely in the future.
SNCF and RENFE have been competitors within Spain since March 2021 when the French company began to offer low-cost tickets between Barcelona and Madrid with Ouigo.
Two trains per day
SNCF's TGV Inoui is now the only company that covers the Barcelona-Paris route, with trains leaving twice a day in each direction at 10:30 am and 2:30 pm, up from one daily from October until now.
A third train departing at 4:30 pm will be in operation over the summer months to meet the increased demand on the line.
According to SNCF, for every train between Barcelona and Paris there are eight flights, a difference they hope to narrow over time as people seek more environmentally-friendly travel options. At the moment their biggest competitors are private vehicles among those who travel to the south of France from Barcelona and flights among those who travel to Paris from the Catalan capital.
The SNCF trains from Barcelona Sants, however, no longer go to Marseille or Lyon as they did when the service was operated with RENFE, and now only stop in Girona, Figueres, Perpignan, Narbonne, Béziers, Agde, Sète, Montpellier, Nîmes, Valence, and Paris Gare de Lyon.
RENFE not cleared to operate in France
RENFE trains cannot cross the Spain-France border as the company has not yet received the security clearance it needs to operate in France.
The Spanish railway company does have some trains that are compatible with the electrical voltage and communications systems used in France - that up until recently covered the Barcelona-Lyon and Madrid-Marseille routes - which is why RENFE has asked for "reciprocity."