New route between Barcelona and Seoul ready for take-off
Asiana Airlines will operate four weekly flights between both cities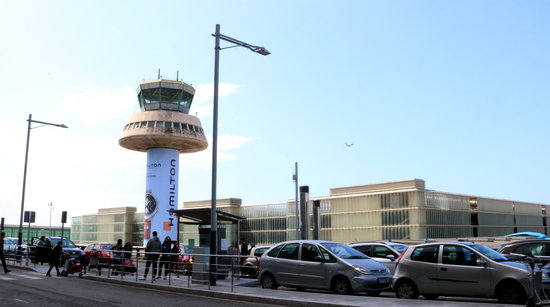 A new route connecting Barcelona with the South Korean capital Seoul is to be inaugurated on Thursday by the Asiana Airlines.
The company will offer four weekly flights on Tuesdays, Thursdays, Saturdays, and Sundays. According to a statement made by the Development Committee of Barcelona Air Routes (CDRA,) this makes Seoul the best connected Asian city to Barcelona in the form of direct flights.
Crossing time zones
Asiana will use the Boeing 777-200, with 300 seats, to run the route. The flight is scheduled to leave Barcelona El Prat airport at 21:10 on Thursday, landing in Seoul on Friday at 16:45.
In 2017 the company operated indirect flights between both cities handling nearly 200,000 passengers.
Although it is not the first direct flight connecting both capitals, it is the first time Asiana will operate regularly to and from Spain as a whole.
New route to London
Last week Irish company Ryanair also announced it will be opening a new route between Barcelona and London Luton from December onwards.
Until now the airline, which has hit the news lately after cutting its hand luggage allowance again, flew between the Catalan capital and London Stansted.
Cancelled connection
From August 15 onwards, Ethiopian airlines ceased to operate a flight between Barcelona and Addis Ababa, one month and a half after its inauguration.
The reason was put down to "operational difficulties" found by the company at Barcelona airport that caused delays.
The flight made a stopover at Madrid and its planning which was "down to the millimetre" could not deal with the elevated density of air traffic at the Catalan facility. Ethiopian Airlines will continue operating the route between Addis Ababa and the Spanish capital. Operating from Barcelona has not been entirely ruled out for the future.