New collaborative robotics hub opens in Barcelona
Universal Robots and Mobile Industrial Robots have invested €2 million into the new technological and commercial center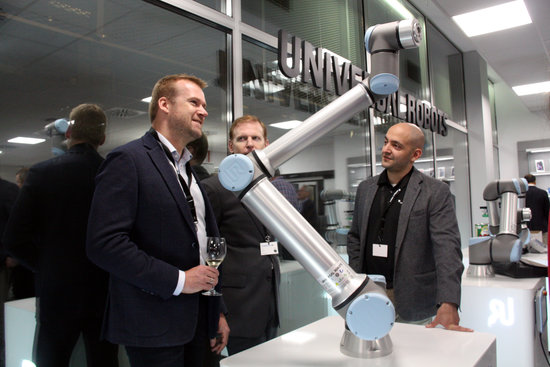 Universal Robots and Mobile Industrial Robots (MiR) have opened the first collaborative robotics hub in the world in Barcelona. The 1,500m² space in the center of the city will be the new technical and commercial headquarters for both companies in southern Europe and will include a training center and a robot exhibition space.
The project will have 38 workers and will be financed with an investment of €2 million between the two enterprises.
Universal Robots manufactures collaborative robots and has 28 offices in 19 different countries. MiR, meanwhile, specializes in the manufacturing of mobile robots and has 176 distributors in 50 countries.
The Catalan capital was chosen as the site to launch the new innovative hub for its "accessibility" to "qualified" resources, the ability to attract "global resources," the high concentration of other industrial companies, as well as the transport, climate, and infrastructure, as explained the president of Universal Robots, Jürgen von Hollen.
At the inauguration ceremony on Tuesday, Alfonso García de las Heras, responsible for the Repsol smart factory, who have incorporated two collaborative robots on a pilot basis, gave a speech. The closing ceremony was given by the Danish ambassador to Spain and Andorra, Jens Kisling, who emphasized that robots do not "substitute" people but rather collaborate with them to obtain "greater productivity".
The director general of Industry in the Catalan government, Matilde Villarroya, was also present, and said that Barcelona was an "open" city, "capable of providing companies with the talent they seek." Villarroya announced she was "proud and satisfied" with the opening of the new space in the Catalan capital and has highlighted the capacity to attract international companies.
Regarding robotics, the general director of industry assured that this is a "key factor" in industry 5.0 and stated that "society is not always aware of the benefits of robotics." In addition, he said that from the executive they are "committed" with the companies that want to invest in the territory.
In total, there are 8,600 foreign companies in Catalonia, according to Villarroya.