Neilson likely to leave Lleida's airport this winter following Thomas Cook's collapse
Thomas Cook operated 60% of Neilson's flights to Lleida, a popular destination for British skiers en route to Pyrenean slopes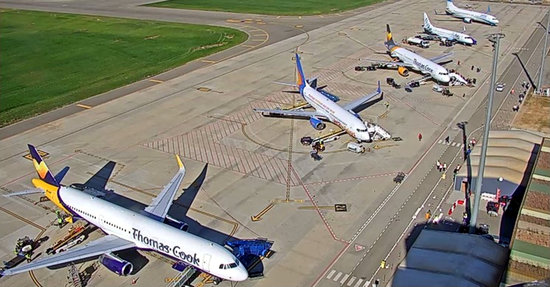 British tour operator Neilson will most likely be leaving Lleida's Alguaire airport in western Catalonia this winter as a result of travel group Thomas Cook's liquidation.
Thomas Cook operated 60% of Neilson flights to Lleida, a destination popular among skiers due to its proximity to the Pyrenees mountain range's Catalan, Andorran, and Aragonese slopes.
The secretary for infrastructure and mobility, Isidre Gavín, has recognized the company's "difficulties" in terms of finding an alternative flight operator to make up for the flights Thomas Cook will no longer be able to service.
The extent to which this move will affect the tourism to the region is yet to be seen, though Gavín expects it will have a greater negative impact in Andorra than in the western Lleida province.
As for how this will affect the airport itself, Gavín has said that he believes it will be "insignificant" since the Catalan government has closed a deal with an "important" European airliner to have Alguaire become a maintenance and repair hub for its planes.
Alguaire is the only one of Catalonia's airports that was built and is owned by the Catalan government, and it is also one of the very few in Spain that is not run by Aena, the state-owned airport management company.