Mountain beats coast as top Easter holiday destination
Almost 100% of accommodation booked in the Pyrenees, with 1 in 4 rooms available by the sea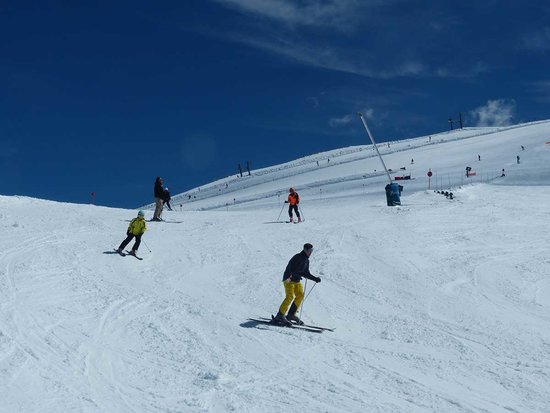 The late snowfalls in the past few weeks have helped the ski resorts and accommodations in the Catalan mountains succeed for Easter. In the western Pyrenees region (Lleida), almost 100% of the rooms available were booked for this holiday, with more than 200,000 reservations made by 85,000 tourists. This means around 5,000 more visitors than last Easter in this region, which make up a "very good" season for the area. In the eastern Pyrenees (Girona), things have also worked out well, with 85% of the rooms booked. But results were not that good closer to the sea.
"This year we have had a very early Easter, and this have favored mountain areas," said a spokeswoman for an association of accommodations in the Girona region. An early Easter and the snow are responsible for the good news in the Pyrenees, but are also to blame for the lesser good results in the coast.
Popular Costa Brava, at 70%
The reservations are around 3 in 4 available rooms, with the popular Costa Brava, in the north, staying at 70%, and the Costa Daurada, in the south, at 85%. Some sport events for children and youngsters have helped this area have better figures than the Costa Brava. The Costa del Garraf, with Sitges as the most touristic resort, peaked at 95% of occupation.
But not everything is mountain or coast in Catalonia. In the inland, thousands of rural houses are up for visitors, and they have been quite successful, almost hanging the 'fully booked' sign, according to different rural tourism associations of the Catalan central area. Most guests in these accommodations are families and groups of friends from the Barcelona metro area who look for being in touch with nature and spending some days of rest before going back to usual on Tuesday April 3.
The area surrounding the Ebre river, in the sourthern edge of the country, is also famous for its rural accommodations, and has reached almost 100% of the rooms booked from Good Friday until Easter Monday.
Urban experiences
A more urban experience can also be found in the country, with Barcelona topping the rankings, but also with order cities doing well, such as Girona. Within 90 kilometers from the capital, its hotels were fully booked on Friday and Saturday, with 75% on Sunday. According to the sector, this is because a lot of visitors come from the rest of Spain, where –unlike in Catalonia– Monday is not a bank holiday.