Mercabarna ends 2018 with record 2.2 million trades
The wholesale providers saw turnover rise to €5.5 billion for the year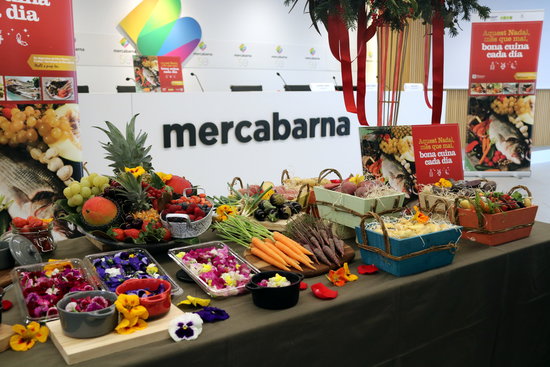 Mercabarna recorded an unprecedented number of 2.2 million trades in 2018, rising 4% on the previous year. The wholesale providers also saw a record pre-tax profit of €10.8 million, which was an increase of 49,3% on 2017's figures.
The increased volume of sales led to a turnover of €5.5 billion, making it the fifth largest Catalan company in this category.
Mercabarna's Complementary Activities Zone (ZAC), which includes companies that deal with the importing, handling, preparation, packaging, and distribution of many kinds of fresh and frozen products, grew their trading by 6,76% in the last year too, and contributed a large part to the overall growth of the group.
The president of Mercabarna, Agustí Colom, stated that many of the profits will go to investments. Colom said that €17 million will be invested in environmental projects.
Specifically, the investment will go to "fighting food waste, the modernization of the infrastructures within Mercabarna's facilities, and to bring Mercabarna closer to the citizens," according to Colom.
Around €6.1 million of the investment will be allocated to Biomarket, the new ecological market, while €1.7 million will go to improving the public lighting at the wholesaler's site.
The market's president cited the sale of the old Makro warehouse for €4.7 million to a meat company operated by Mercabarna as a primary reason for the increase in profits in 2018.