Low-cost airline launches first direct flights between Barcelona and Chile
New flight route is part of LEVEL's plan to bring transatlantic flights to Barcelona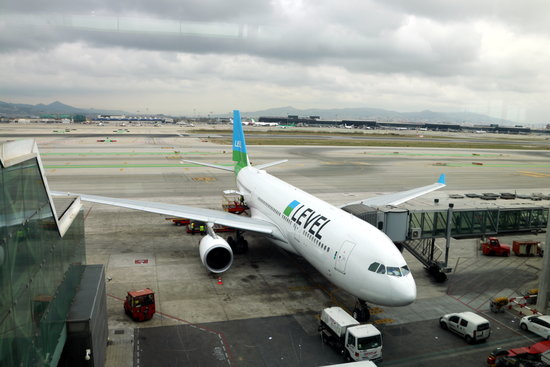 The inaugural direct flight between Barcelona and Santiago de Chile took off on Sunday.
LEVEL, a budget airline belonging to the same group as Iberia, Vueling and British Airways, will fly twice a week between the Catalan and Chilean capitals.
The operator plans to double the frequency from the end of July this year when it will also launch its first flights between Barcelona and New York.
"Santiago de Chile is a very important destination from Barcelona, especially for people from Chile," said the CEO of LEVEL, Vincent Hodder.
He added that the new route was part of his "commitment" to "democratizing long-haul trips" and would encourage more Catalans to visit Chile.
The ticket price has been set to €237 and promotions are currently available from €169.
Barcelona residents who wished to visit Chile would previously have needed to travel via Madrid, Rome or London and at more than double the cost.