Legends of Catalonia: VR game stars in tourism campaign
Former Barcelona player Carles Puyol, mountaineer Edurne Pasabán, and world's best chef Joan Roca featured in game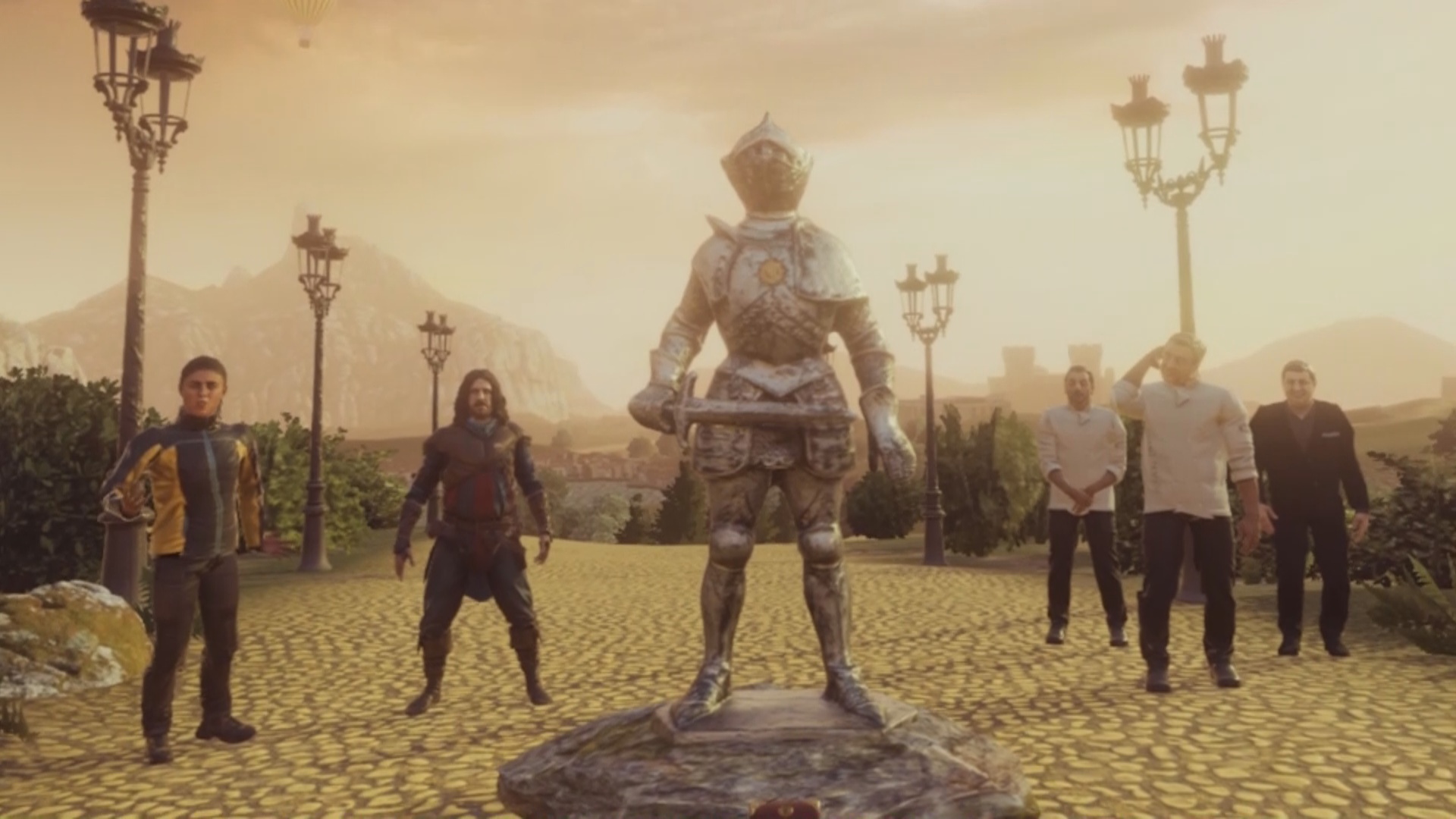 Catalonia is to launch a virtual reality game as part of an innovative tourism campaign directed at the United States.
'Legends of Catalonia' will bring users to six different scenarios: Tarragona's Roman amphitheater, Lleida's cathedral, the rocky mountain range of Montserrat, Barcelona's Sant Antoni market, Antoni Gaudí's Sagrada Família basilica, as well as the seaside town of Cadaqués, where painter Salvador Dalí lived.
Available from November for free, the game will first be released in the PlayStation Store. A version of the game for computers will subsequently be launched.
Not only will the video game feature some of Catalonia's most iconic sights, but also internationally renowned Catalans, such as former Barcelona football player Carles Puyol, the chefs and brothers responsible for El Celler de Can Roca, and the mountaineer Edurne Pasabán.
🐲 #LegendsofCatalonia | Consulta tots els detalls de la campanya de @turismecat, pionera en la promoció de destinacions turístiques a https://t.co/RNgd9ycyT3 pic.twitter.com/CWEGCwzw8g

— Turisme (@turismecat) October 30, 2018
Lasting for nearly an hour, the plot consists of getting six medals that will allow the user to access the secret diaries of Sant Jordi, the patron saint of Catalonia.
The Catalan government spent €1.4 millions in the game, developed in collaboration with Sony.
Àngels Chacón, Catalonia's business minister, said that the game was aimed at young people, and stressed that the project was "risky" because "nobody had done it" before.
Promoting Catalonia in the US
Tourists coming from the US increased by 77% in the last two years, accounting for 1.1 million visits in 2017. American tourists spent €2.1 millions last year.
The game will be advertised in Times Square, in New York, from November 5 to 18.