Inflation in Catalonia drops for third consecutive month
October's confirmed data shows 6.8% yearly change of prices, down 1.7 percentage points on September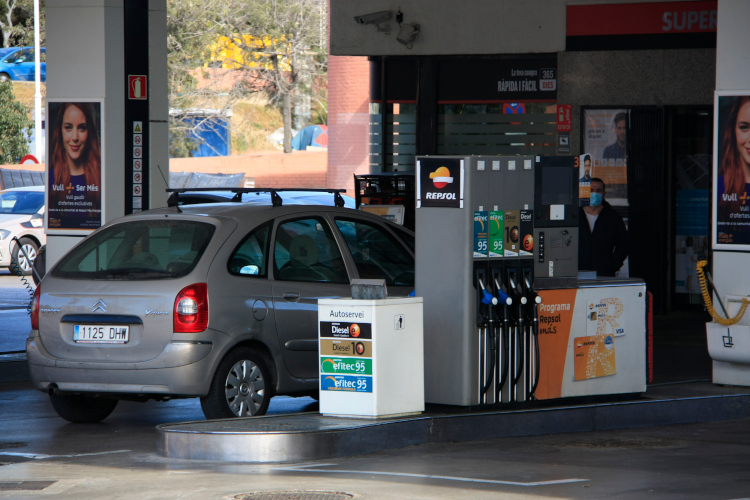 Inflation in Catalonia has fallen for the third consecutive month in October, reaching 6.8% – down 1.7 percentage points from September's data, when the yearly change of prices was marked at 8.5%.
These figures were released on Tuesday morning by Spain's national statistics institute.
September's data was also 1.7 percentage points below the previous month's figure of 10.2%, while July saw an all-time high figure of 10.3%.
In Spain as a whole, the annual variation of the consumer price index reduced by 1.6 points, with the inflation rate standing at 7.3%.
The change in prices has mainly been influenced by lower electricity and gas prices, as well as clothing and footwear. Meanwhile, prices of food and non-alcoholic beverages rose.
The price of sugar has increased significantly (+36.5%), as have fresh vegetables and legumes (+24.6%), oil and fats (+22.6%) and milk and milk products (+24.9% and 18.8%, respectively).
As for meats, the price of beef has risen by 13%, and lamb and mutton by 10.2%. Elsewhere, the price of bread has climbed by 10.8%.
Regarding other categories, transport (8.3%), furniture, household items and household maintenance items (+8%) and restaurants and hotels (+7%) have also seen sharp price increases over the past year.
The only section where there is a decrease in prices is in communications (-2%).
Employers' association welcomes news but issues warning
Pimec, the association of small- and medium-sized businesses, celebrated the decrease in prices in October but warned of price increases seen in other areas.
In a statement, the group acknowledged that the actions to stop the increase in electricity prices are having positive effects, but they pointed out that it is not the case for fuel and that price increases are now being seen in the food market.
"The effects of the second round are not slowing down, which is reflected in the increase in hotel and restaurant prices," the employers association stated.
Pimec also affirms that prices are being kept very high even without considering energy or fresh food.
Filling the Sink podcast
After a decade of low inflation and low interest rates, price hikes following the Covid-19 pandemic and Russia's war in Ukraine have left many feeling the pinch.
Catalan News examined the situation of inflation and the cost of living crisis in a recent episode of our podcast, Filling the Sink, in early November 2022.