Hard Rock to spend €2 billion on leisure and gambling park in Catalonia
The firm presented the details of the project to enthusiastic responses from local officials involved but also some criticism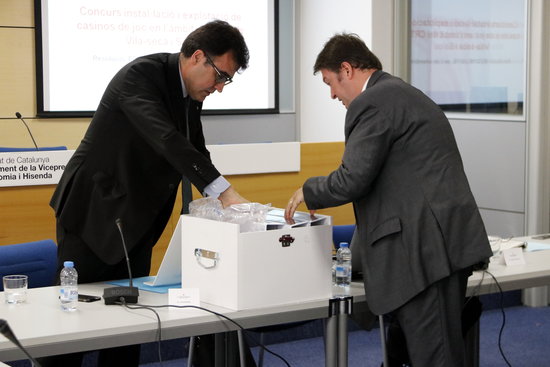 Hard Rock International will invest around €2 billion in the leisure and gambling park on the southern Catalonian coast, which is expected to create 11,500 jobs both directly and indirectly in its first stage, the company announced this Monday. Some of the details of the complex were also unveiled, including a casino, hotels, shops, restaurants, and a concert hall in a 745,000-square meter space. The Catalan government will have to decide whether to approve on Hard Rock's specific project between now and mid-September.
The American firm plans to build the complex in multiple phases, the first of which will include a casino with 1,200 slot machines and 100 table games, as well as a family-oriented hotel developed by the amusement park PortAventura that will have a total capacity of 500 rooms. This stage will also feature 75 luxury shops developed by Value Retail. Around 2,176 direct jobs are expected to be created – a number which increases to 11,500 when adding indirect jobs– and €600 million will be invested in the first phase, according to estimates by Hard Rock, with an impact to the region of more than €1.3 billion.
The plans include a 6,000-square meter swimming pool, a concert hall with capacity for 15,000 people, and a space for regional and international shows, according to the company. Hard Rock also projects the development of a second hotel with 600 rooms and an area of 100,000 square meters, built in the shape of a guitar, one of the symbols linked to the chain.