Hard Rock hotel-casino complex at a standstill after judge nulls urban plans
Local mayors urge government to assist with modifying plan to allow recreational tourist center project to resume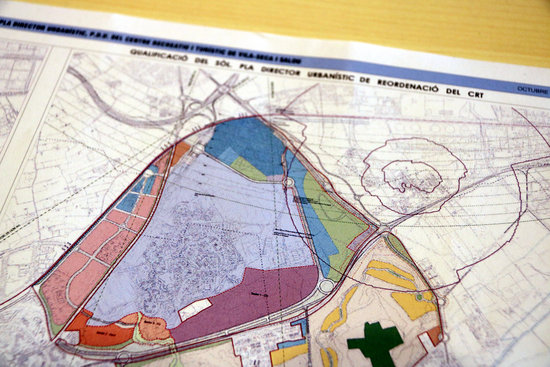 A High Court judge has partially stricken down plans of the international company Hard Rock to build a recreational tourist center.
The project involved plans for a large-scale complex of hotels and casinos in the area of Vila-seca and Salou, but the project is now at a standstill following the judge's decision. Planning permission was denied as it was deemed that the proposed site posed a "chemical risk" to open, green spaces.
The opinion of the magistrate was that the location of the plan posed enough of a threat to a natural, open area that should be protected from such dangers.
A complaint was brought to the court by the Aturem BCN World, who are fighting to halt the project based on ecological reasons.
Mayors call for project resumption
The mayors of Vila-seca and Salou urge the government to quickly modify the urban master plan where the Hard Rock project is to be built.
Both have defended that the resolution does not question the resort itself nor tourism as a sector and economic driver for the area, and believe that if the details are corrected, the project is still viable.
According to the mayor of Salou, Pere Granados, construction could start in a year if the master plan is corrected and approved. The concern, they acknowledge, is that the multinational will give up and cancel the investment.
Government working to adapt plan
The Department of Territory and Sustainability stressed that the ruling keeps the urban master plan active since it "only partially" alters the plan and "questions the functionality" of open spaces and public facilities.
Indeed, the government is working to adapt the urban master plan to meet the requirements of the Catalan High Court.
Government spokesperson Meritxell Budó stated that the project, valued at around €120 million, "will continue with the changes, modifications, and improvements that are necessary."
On the other hand, the Government has extended the deadline for the purchase of the land by two more months, until 15 December, at the request of the company. Hard Rock, however, requested this second extension two weeks ago, when the court ruling was not yet known.
Budó insisted that the judiciary has recognized the validity of most of the urban master plan for the project as well as its public use, and that it has only annulled the ordinance regarding free spaces and equipment under the area of ​​chemical risk, although during the processing "there were all favorable reports."