Foreign investment in Catalonia falls 32.7% in first quarter to €463m
Lowest figure since the same period in 2018 as business department says pandemic effects being felt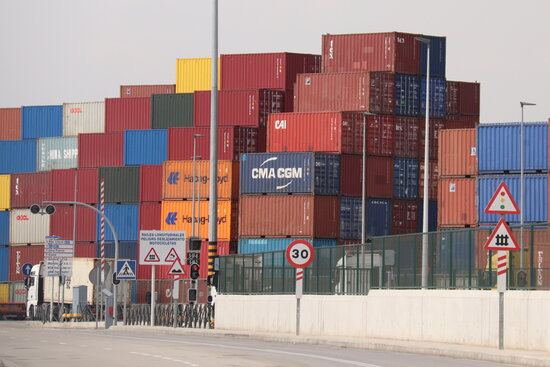 Foreign investment in Catalonia totaled €463.1m in the first quarter of 2021, down 32.7% compared to the same period in 2020, according to data published on Monday by Spain's Ministry of Industry.
Compared to the previous quarter, foreign investment is down 63.1%. There was a total of €1.257bn between October and December 2020.
The latest quarterly figures are the lowest since the first quarter of 2018, when there was €396.5m of foreign investment in Catalonia.
By sector, consultancy and related activities saw most investment (€233.9m), followed by wholesale trade (€52.7m, excluding motor vehicles), the food industry (€39.5m), machine manufacturing (€32.9m) and manufacturing of rubber and plastic products (€21.4m).
In Spain as a whole, foreign investment amounted to €3.056bn, with more than half (€1.887bn) in the Madrid region, home to the vast majority of Spanish corporate headquarters. Catalonia was the area with the second greatest amount of foreign investment.
Sources in the Catalan business department told the Catalan News Agency (ACN) that foreign investment figures need to be looked at over a greater period of time as they can vary widely in the short term. They added that the effects of the pandemic are still being felt and they expect a return to pre-pandemic levels of foreign investment in the near future.