Food prices in Catalonia in February skyrocket 14.6%, pushing inflation to 5.6%
Cost of living rises for second month in a row despite VAT reductions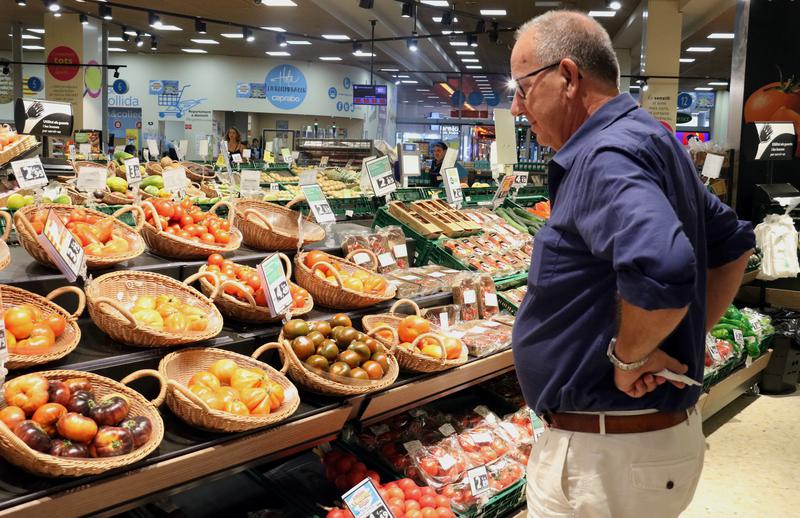 Inflation in Catalonia in February was 5.6% after rising for the second month in a row according to figures made public on Tuesday morning by Spain's National Statistics Institute (INE).
The cost of living grew by 0.3 percentage points on January's rate and represents a 0.4 percentage point surge on December's rate, the lowest rate in 2022 after a 5-month decline.
This increase is largely due to the skyrocketing cost of food items, which went up by 14.6% in February despite VAT reductions on essential foods a month earlier coinciding with the end of the 20-cent fuel subsidy.
Other items that have gone up significantly are alcoholic beverages and tobacco, which were 8.1% more expensive this February than a year prior, as well as household furniture and other items, up 7.8%, and hotels, bars and restaurants, which are now 7% pricier.
Clothing and footwear also went up by 5.1% over the same period, but housing costs are down 4.1%
Core inflation, which does not include the cost of energy and unprocessed food items, rose to 7.1% in Catalonia, 0.3 percentage points higher than in January.
This is the highest core inflation rate in Catalonia since the INE began keeping regional inflation records in 2002.
Inflation in Spain
Across Spain, inflation stood at 6% in February, 0.1 percentage points higher than in January and 0.1 percentage points lower than preliminary figures.
Core inflation in Spain was also 7.1%, 0.1 percentage points more than a month prior. This is the highest rate in the country since December 1986.