Electricity prices hit all-time high of more than €120 per MWh
Best time to use appliances on Thursday is from 11 am to noon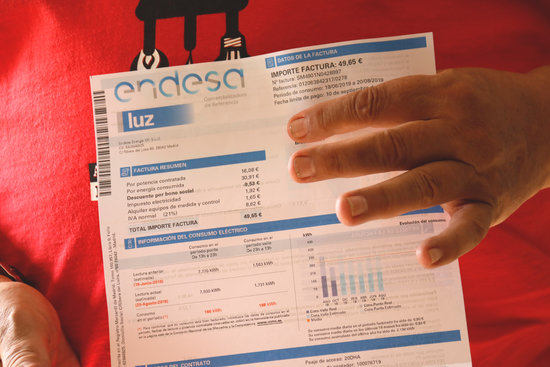 The price of electricity in Spain has, once again, hit an all-time high.
On Thursday, residents will pay over €120 per MWh – an average of €122.76 per MWh – according to the Operator of the Iberian Electricity Market (OMIE).
Attributed to the rising cost of the gas used by combined cycle power plants as well as carbon emission trading and the limited use of renewables, electricity is 3.4 times pricier than it was a year ago when prices decreased following a pandemic-related drop in demand.
As for specific time-price variations, it will be cheapest to turn on appliances from 11 am to noon, when electricity will cost €119.95 per MWh, while it will be its most expensive, €129.81 per MWh, from 9 pm to 10 pm.
Not a new phenomenon
Although the previous record cost was seen on August 13 at €117.29 per MWh, coinciding with latest heat wave, experts had already warned that soaring prices were not going away any time soon.
"We have to get used to seeing these prices until the end of the year," Marc Bonet, who is in charge of business development at Barcelona Energia, told the Catalan News Agency.
The current upwards trend has been ongoing for over a month, with the first peak on July 21, at €106.57 per MW/h – surpassing the January 2012 record of €103.76.
'Lack of transparency' of some companies
In parallel, on June 1, new tariffs came into force, with higher, middle and cheaper rates, and on Wednesday, Spain's competition regulation authority (CNMC) said that some companies made the most of the changes by raising prices by up to 30% more than what the tariffs allow – and they did not warn their customers.
CNMC denounces a "lack of transparency" of several firms – whose names have not been revealed – and calls for compensation to those affected.