Spain continues economic recovery as GDP up 5.5% in 2022
Quarterly increase reaches 0.2% in last period of year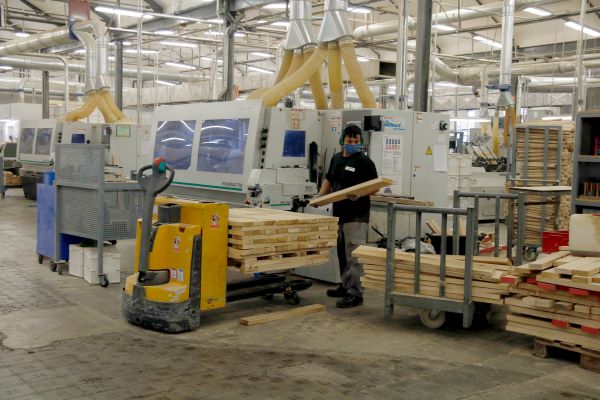 Spain's GDP grew 5.5% in 2022 compared to the previous year, according to provisional figures released by the country's National Statistics Institute (INE) on Friday.
The economy continued to grow despite the issues caused by Covid-19 pandemic and the war in Ukraine. The figure is higher than expected by the Spanish government, who believed the economy would grow by 4.4%.
Internal demand contributed 2.8 points to last year's growth - 2.4 points less than in 2021 - while external demand accounted for 2.6 points - 2.3 points more than in the year before.
During the last quarter of the year, the economy increased by 0.2% compared to the previous period.
This low figure was mainly caused by a drop of two percentage points of internal demand, as well as international sales, referring to tourism and exports, which dropped by around 0.1 points.
In 2021, the economy grew by 5%.
These latest figures indicates that Spain has avoided a technical recession, which is officially considered as such when the GDP sees two consecutive quarters of decline.
Some organizations, such as Airef, had suggested a recession was coming this year, while the figures are also above the estimates of the International Monetary Fund and the Bank of Spain, which predicted economic growth of 4.6%.
However, the INE statistics published on Friday are still provisional figures and won't be confirmed until all indicators are accounted for at the end of March.