Daily flights to run between Girona and Moscow in Summer
Low-cost Russian airline Pobeda increases routes to meet demand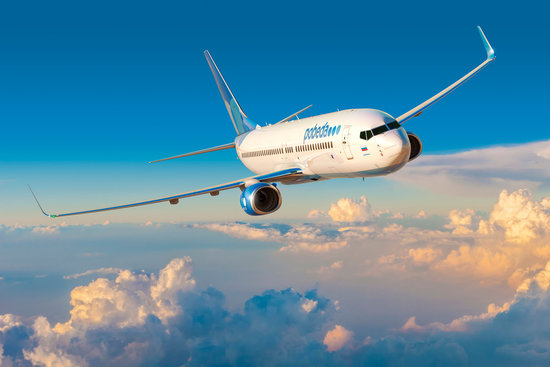 The low-cost Russian airline Pobeda is to run daily flights between Moscow and Girona for the duration of the summer. The reason for this increase in frequency by the airline, which already operates at Girona airport throughout the rest of the year, is due to an increase in tourist demand.
As reported in the local newspaper, the 'Diari de Girona', Pobeda will connect Girona airport with Moscow on a daily basis in the months of July, August, and September. This increase will also allow people in Girona and the surrounding area to travel to 14 more destinations in Russia, by transferring in Moscow.
New connection with Saint Petersburg
The company also announced that it will add a new route between Girona and Saint Petersburg as of June 2. It will run twice weekly, linking Girona with the Pulkovo airport of Russia's second biggest city. The company hopes this will attract more Catalan tourists to Russia. Up until now, 90% of Pobeda's passengers are Russian.
Four years and running
Pobeda airlines made its first flight in December 2014, and began operating to and from Girona in 2016, but only for a few months each year.
Most routes operated by Pobeda, which currently has a fleet of twelve Boeing 737, are domestic flights within Russia. It plans to have a fleet of 30 planes in 2019.
The airline also flies to Germany, Slovakia, the Czech Republic, Cyprus, Armenia, Kazakhstan, and Georgia.
Training pilots
Elsewhere in Catalonia, at the Lleida-Alguaire airport, the BAA Training Aviation Academy of Lithuania is to start training pilots as of October this year.
Based in Vilnius, Lithuania, the flight school plans to create 25 jobs at Catalonia's fourth biggest airport, including instructors, mechanics, and administrative roles.
After signing the agreement with Lleida-Alguaire airport, the general director of BAA Training, Egle Vaitkeviciute, said in a statement that the arrival of the aeronautical training center in Lleida is a "strategic step" for the company. "It is a natural step towards high quality pilot training," he said.