Catalonia to exit regional liquidity fund in 2019
Vice president Pere Aragonès confident government will pass budget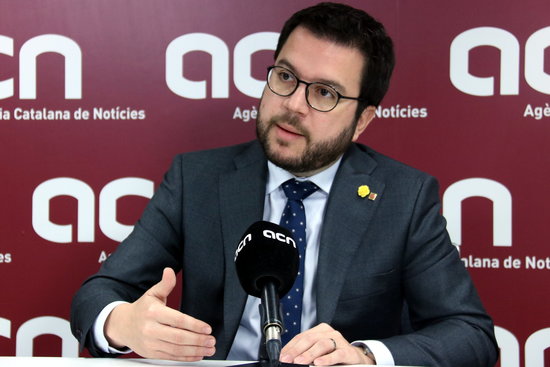 Catalonia will exit the Regional Liquidity Fund (FLA, in Spanish) in January 2019, according to Vice president and Economy minister Pere Aragonès.
The fund was set up during the peak of the economic crisis, when Spain's autonomous communities were cut off from international debt markets. In exchange for funds, the Spanish government asked for spending cuts to reduce the deficit and controlled regularly Catalonia's public finances. The money, sent as loans, have to be returned with interests.
During last year independence clash between Madrid and Barcelona, the Spanish government audited weekly the Catalan government accounts to avoid any public money being spent on the referendum.
In an interview with the Catalan News Agency, Aragonès said that Catalonia's finances are "sustainable" and, from next year, the country won't need any FLA money.
Instead, Catalonia will participate in the so-called Financial Facility Fund, designed for autonomous communities that comply with deficit targets, more flexible and with less supervision. This is a final step before going back to the debt international markets.
Aragonès said that exiting the FLA will benefit Catalonia as Spain "has always used this fund to recentralize" powers and reduce its political autonomy.
The Catalan vice president argued that Catalonia has done "a good job" in reducing public deficit and is paying suppliers on time. The Spanish government has accepted Catalonia's leaving the FLA.
Budget
Pere Aragonès said to the Catalan News Agency that he is confident parliament will pass the 2019 budget.
According to the Economy minister, the draft budget is a "good one" because it is "socially and financially responsible".
"We reversed the effects of the budget cuts, `with social spending at pre-crisis levels but with a 40 times lower deficit," he said, insisting the budget is "balanced" and should get support in Parliament.