Catalan exports grow 22.2% in first quarter of year to €26.73bn
Car sales abroad double and reach €4.35 million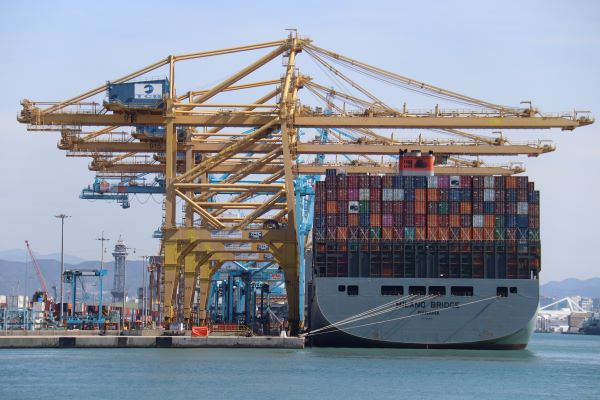 Catalan sales abroad grew 22.2% during the first quarter of the year compared to the same period last year, reaching €26.73 billion, as announced on Thursday by Spain's industry ministry.
Chemical products once again made up the largest bulk of Catalonia's exports, increasing 12.6%, representing €8.4 billion. Car sales followed chemical products exports as numbers doubled, reaching €4.35 million, a 95.5% increase.
In March, exports increased by 27.2%, reaching €10.38 billion.
Sales abroad grew by 26.6% in the Barcelona area to €21.38bn and were up 12.2% in Girona to €1.9bn, 9.1% in Lleida to €637.4m, and in Tarragona, the increase was of 3.8% to €2.72 billion.
As figures released on Thursday show, Catalan imports increased to €29.04 billion, 9.9% more.
A quarter of Spain's exports from Catalonia
Overall in Spain, exports during the first quarter amounted to €106.68 billion, a 14.6% increase on last year's figures.
Slightly over a quarter of these sales abroad, 26.%, were from Catalonia, more than anywhere else in Spain.