Catalan economy grows by 18.9% annually, with quarterly increase of 3.9%
Households demand, construction and tourism contribute to boost in GDP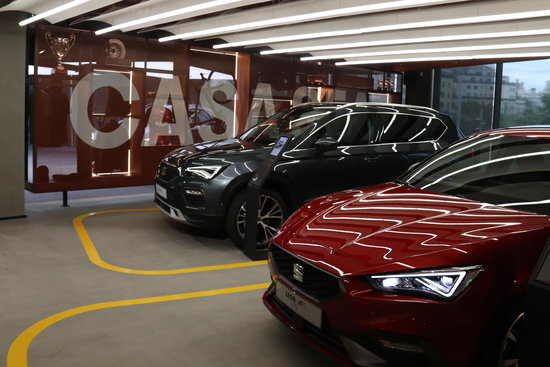 The Catalan economy grew annually by 18.9% according to figures made public by the statistics institute Idescat. The growth was calculated by what the figures were at the end of June 2021 compared to June 2020.
The comeback of the GDP following the sharpest drop since the Spanish Civil War is picking up pace, with the second quarter of 2021 showing 3.9% compared with the first three months of the year.
These figures are slightly lower than the provisional percentages published in early August.
The quarterly growth of Catalonia is significantly higher than the Spanish average (2.8%) and the EU value (2.1%). Yet, the annual increase in the Catalan economy just fell short of Spain's, at 19.8%.
The internal demand is one of the top reasons why the GDP is soaring, with an increase of 20.5%, which peaks at 27.2% when it comes to household consumption.
Restaurants, tourist activities, and sales of vehicles are some of the sectors that have contributed most to this growth.
Indeed, spending from foreign tourists has gone up by 728.1%, but the 78.8% drop seen last year needs to be taken into account to understand such a figure.
Capital goods (24%), investment in construction (17.1%), and consumption in public administrations (5.8%) are also on the rise.
Exports grew by 36.6% between June 2020 and June 2021 – with vehicles, metallurgy and machinery leading the way –, but this is compensated by the 36.4% increase in imports, especially with the purchase of goods and services abroad.
Looking into economic sectors, industry grew by 23.2%, services by 17.2%, construction by 16.2% and agriculture by a more moderate 0.1%.