Bosch to close second Catalan factory before end of year
German manufacturing conglomerate to close 336 jobs in Lliçà d'Amunt to transfer production to Poland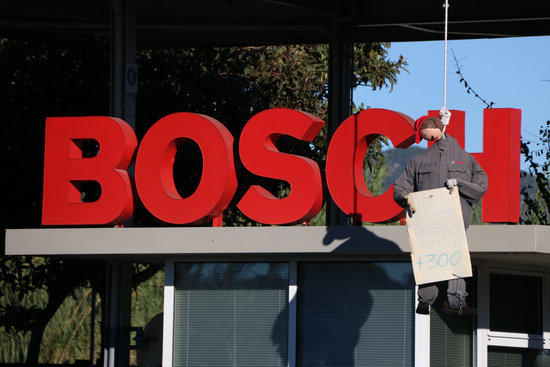 German manufacturing giant Bosch is set to close its Lliçà d'Amunt factory before the end of the year, with production being transferred to Poland.
The move will see 336 workers laid off, which, combined with the employees who are set to lose their jobs in the company's plant in the town of Castellet i la Gorna, set to close in November 2021, will see in total of more than 600 workers fired in Catalonia.
When news of the first Bosch factory was to close was released, employees at that Castellet i la Gorna plant protested against the move.
The conglomerate told workers' representatives on Thursday that it would transfer the production of conventional brake systems from the Vallès facility to Wrocław in Poland, something the unions call "painful and unscrupulous," and describe as "cruelty" after years of pay freezes and cuts.
There is still no date to begin layoff negotiations with unions, which oppose the closure of the facilities. Company sources say management is working toward closing "as soon as possible and this year for sure."
Both the Catalan government and Spain's ministry of industry have been informed by the company of the likely cessation.
The manufacturer argues the closure of the Lliçà plant is down to dwindling demand for the products made there - vacuum servos used in the braking systems of motorized vehicles - and the general industry shift toward electrified vehicles and more efficient electric combustion engines.