Barcelona, world's fourth city for professional conferences
Catalan capital in top 5 of ICCA's ranking for 20 years, according to tourism board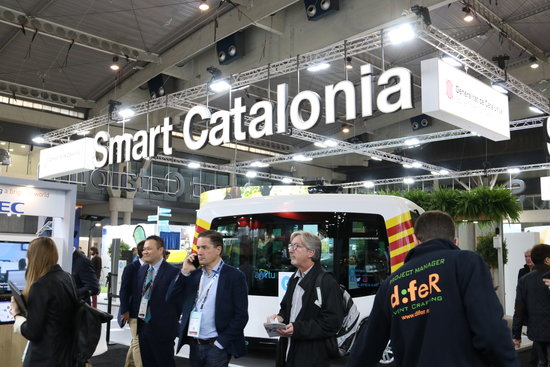 Barcelona was the world's fourth city in terms of the number of professional conferences held in 2019.
This is according to the International Congress and Convention Association's annual ranking published on Tuesday.
With 156 conferences, Barcelona follows Paris (237), Lisbon (190), and Berlin (176). The Catalan capital held more conventions than Madrid (154), Vienna (149), and Singapore (148) last year.
Yet, the ranking only accounts for international association meetings that rotate between 3 countries and that have a minimum of 50 delegates, so events like the Mobile World Congress are not included.
ICCA is the leading global association for the international meetings industry, offering data, education, communication channels, and business development and networking opportunities.
The head of Barcelona's tourism board's executive committee, Eduard Torres, said the ranking is further evidence of "the expertise and entrepreneurship of the city's firms in the business and congresses sectors and reinforces Barcelona's success in terms of public-private collaboration."
Barcelona Convention Bureau director Christoph Tessmar said that the city is particularly relevant for fairs held by the technological, medical and pharmaceutical sectors, and added that three new international events have been confirmed during the current health crisis.
In 2019, the Catalan capital held three out of the five leading medical conventions in Europe, including that of Oncology (ESMO) that attracted around 30,000 delegates.