Barcelona to become world capital of trade and logistics in late June
InTrade Summit BCN will coincide with the World Summit of International Trade and Supply Chain and other international events from June 26 to 28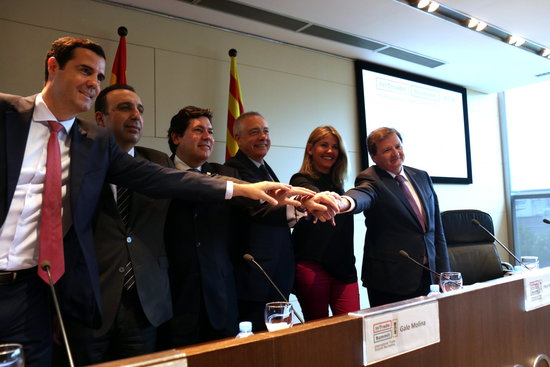 Between June 26 and 28, InTrade Summit BCN will turn Barcelona into the world's capital of trade and logistics, as it coincides with a series of major international events in the sector.
Also taking place over the three days will be SIL 2019, the World Summit of International Trade and Supply Chain, and the eDelivery Barcelona Expo and Congress.
Barcelona will also host the congress of the Federation of National Associations of Cargo Agents and International Logistical Operators of Latin America and the Caribbean (ALACAT).
The Catalan capital will also be the venue for the third International Congress of Authorized Economic Operators (AEO), and the Mediterranean Transport & Logistic (Medalogistics) Summit.
World's biggest trade event
In all, the city will welcome more than 3,500 congress delegates and 315 speakers from more than 30 countries, with over 100 sessions, as well as over a dozen networking activities.
"We're looking at the largest event on logistics and international trade ever held in Barcelona and probably in the world," said the head of the Zona Franca industrial estate (CZFB) and SIL president, Pere Navarro.
The CZFB's managing director, Blanca Sorigué, said: "For three days, the most relevant and influential personalities of the international trade sector will be present in Barcelona."