Barcelona reactivates programme aiming to bring talented emigrants home
'Return with Opportunities' first began in early 2020 and hopes to reverse the talent loss over the last decade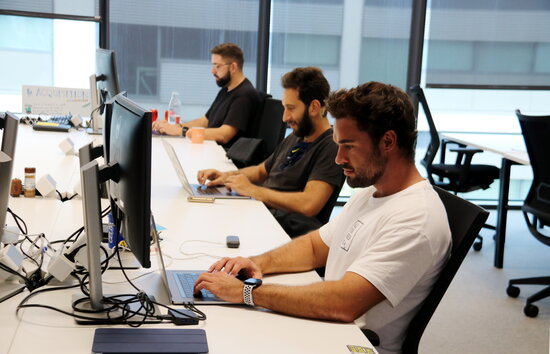 Barcelona hopes to welcome back home some of its talented youth who emigrated to other countries in search of professional opportunities.
The programme is known as 'Retorn amb Oportunitats', Catalan for 'Return with Opportunities', and is run by the Barcelona City Council through the businesses and development group Barcelona Activa and the council's department of youth. It resumes after its first launch during the first quarter of 2020.
The initiative aims to encourage qualified young people living abroad to return. Following the economic crisis of 2008, Barcelona and Catalonia saw an exodus of human talent.
As part of the Return with Opportunities programme, advice will be provided, as well as employment mediation and support, while entrepreneurship services will also be offered for people to develop their projects in Catalonia.
It aims to teach companies about the advantages of hiring professionals with international experience, mentor young people looking for their next career steps, and promote the integration of young workers in the network of the city.
Currently, the programme already has 64 registered candidates, of which 26 have already returned to Barcelona. Some 64% of the participants are women and 36% are men, and their average age is almost 32 years.
The main professional sectors the participants come from are Industry and Manufacturing, Construction and Urban Services, Health and Life Sciences, IT and Communication, and Community Services and Social Care.
The councillor in charge of the department for youth, Joan Ramon Riera, explained that the local government wants to create more jobs and opportunities, and wants these jobs to be high-quality ones.
"Barcelona has great potential to generate new jobs," Riera said. "To do so, it requires the talent."
Meanwhile, the commissioner for employment promotion, Raquel Gil, pointed out that youth unemployment in the city has gone from 50% to 27% according to the latest data published by Spain's quarterly labour force survey (EPA).
Gil called this reduction "very positive" but added that it will be necessary to consolidate these figures with a reduction in the amount of temporary and seasonal work that this group usually undertakes, something she says is still being worked on.