Barcelona fruit and vegetable wholesalers call strike for December
CCOO union rejects pre-agreement citing worse conditions and lack of guarantees over salaries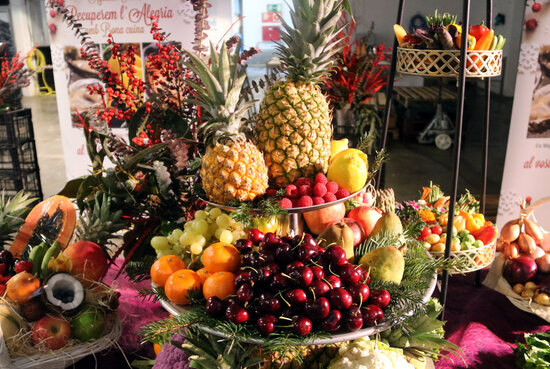 The CCOO union has called for fruit and vegetable wholesalers in the Barcelona area to go on strike on December 5 and 7.
Earlier this week employers associations and the UGT union reached a pre-agreement on a sector-wide labor agreement. In a statement on Wednesday, however, the CCOO explained it had decided against signing the pre-agreement as it believes that it does not provide guarantees over purchasing power and would lead to worse conditions for the people who work in the sector.
"It does not have the support of the majority" the union warned.
According to the CCOO, the sector workers who gathered on Monday at Mercabarna – Barcelona's vast wholesale market – have agreed to go on strike if employers do not change their approach.
"The pre-agreement, signed by the UGT alone, only sets out terms for one year and does not ensure that the people who work in the sector do not lose purchasing power, as it does not include a salary review clause," the CCOO said.
The union also says a reduction in working hours has not been agreed either, as they had proposed, and that the agreement includes some measures that worsen current conditions, such as the extension of the trial period for new hires.
The CCOO urged the employer associations and the UGT to "take a step back" and sit down to negotiate a new agreement.
The week that the strike has been called for also contains two bank holidays, on December 6 and 8.
Several sectors have called strikes in recent weeks, such as truck drivers and Vueling cabin crew, as inflation soars and the cost of living crisis bites.
Filling the Sink podcast
We examined the subject of inflation and the cost of living crisis in the latest episode of our podcast, Filling the Sink, which was published on November 5, 2022. Press play below to listen or subscribe on Apple Podcasts, Google Podcasts or Spotify.