Barcelona Airport passenger numbers fall 75.6% in 2020
Pandemic leads to lowest total this century, 12.7 million passengers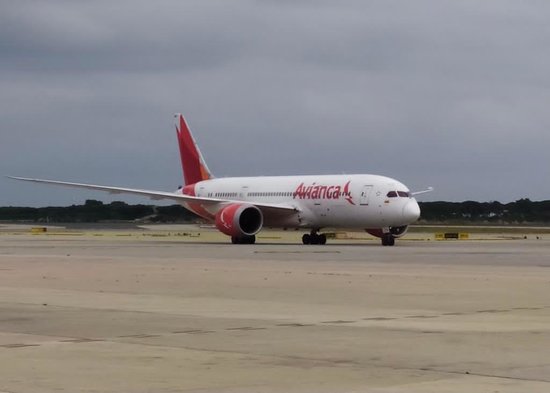 The number of passengers using Barcelona El Prat airport plummeted by 75.8% during 2020 compared to the previous twelve months.
Travel restrictions due to the global coronavirus pandemic meant that only 12.7 million people flew in to or out of Catalonia's biggest airport, the lowest figure this century.
Data released today by the Spanish Airport Authority (Aena) confirmed that Barcelona remained the second busiest airport in the network in terms of passenger numbers, behind Madrid Barajas.
In terms of goods transportation, 114,263.1 tons passed through Barcelona airport, down 35.4% on 2019, placing it third behind Madrid and Zaragoza airports.
Fall from record high in 2019
The figures for 2020, 12,739,259 to be exact, represent a sharp, sudden reversal of fortunes for the airport, which has grown its passenger numbers every year since 2009, when 27,421,682 travelers were registered, through to 2019 when a record total of 52,686,314 arrived or departed.
In fact, the latest figures are the lowest since 1995, when there were 11,727,814 journeys recorded, as La Vanguardia reported at the time.
Girona, Reus, and Alguaire
Girona Airport, the gateway for many tourists to the Costa Brava, had a total of 172,213 passengers in 2020, a fall of 91.1% compared to the previous year. This comes after the 4.3% drop the airport experienced from 2019 compared to 2018, the last year in which the airport reported a growth in passenger numbers.
Reus Airport in southern Catalonia registered a total of 39,460 passenger journeys in 2020, 96.2% less than the previous year, meaning the airport, heavily reliant on tourists, suffered the sharpest decline out of any in the Aena network in relative terms. In 2017, 2018 and 2019 over a million passengers used Reus airport annually.
Meanwhile, the Alguaire airport near Lleida, in western Catalonia, also experienced a dramatic drop in passengers due to the pandemic. With 23,029 people traveling to or from Alguaire in 2020, the airport had 60% fewer passengers than the year prior.