€15,120 updated annual minimum salary approved, backdated to January 1
8% increase agreed between Spanish government and trade unions but rejected by business associations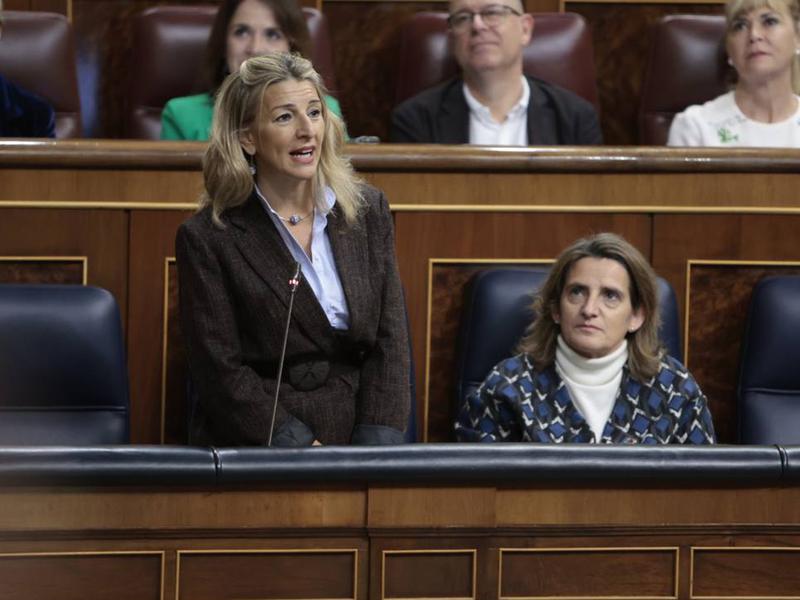 The Spanish government approved the the increased annual minimum salary on Tuesday, raising the figure by 8% to the gross minimum annual wage of €15,120 for 2023 – the measure is backdated to January 1.
Two weeks ago, Spanish prime minister Pedro Sánchez announced the 8% increase on last year to €1,080 gross per month – 14 payments, as is customary in Spain, rather than 12, with extra payments around summer and Christmas holidays.
The move was agreed with Spain's main trade unions, but the largest business associations rejected it, saying they would only accept half of the increase.
On Tuesday, work minister Yolanda Díaz said that the Spanish cabinet "is complying" with its promises – at the beginning of this term, the coalition between the Socialists and Unidas Podemos committed to raise the minimum salary up to 60% of the average wage.
For her, this indicator "allows changing people's lives."
"It allows a young person in our country to have a bit more hope or to have fewer mental health problems," she said in a press release after the weekly cabinet meeting.
Responding to business associations such as CEOE, which raised concerns about possible job losses, she said "the ongoing crisis has not been caused by salaries."
Díaz also added that since Pedro Sánchez was first appointed prime minister in 2018, the minimum salary has increased by 47%, around €350 per month in 14 payments.
Rising minimum wage
The conservative People's Party left power in 2018 with a minimum salary of €735 in 14 payments.
Sánchez's cabinet raised it to €900 in 2019 and to €950 in 2020.
From September 1, 2021, the minimum wage increased from €950 to €965 gross per month (14 installments) - €13,510 per year for a full-time job or €1,125 gross per month in 12 installments.
The minimum wage rose to €1,000 per month (14 installments) from January 1, 2022, an increase of €35 per month to an annual full-time salary €14,000.