Canal Segarra-Garrigues water canal closes irrigation only to serve 'strictly necessary' water
Central Catalonia authority restricts access until Tuesday to keep minimum levels to "guarantee trees' survival"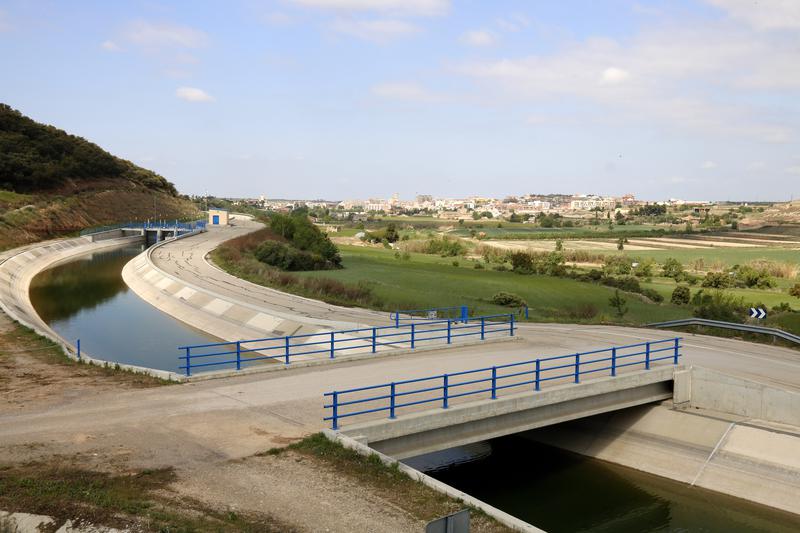 The Canal Segarra-Garrigues water authority in central Catalonia announced the closure of the irrigation system from Saturday until Tuesday due to the ongoing drought in the territory. The plan is to keep the "strictly necessary water to guarantee trees' survival," officials said.
The measure came into force a few days after the Canal d'Urgell had to close earlier than usual the whole system, a first in history that such a drastic restriction was taken.
Authorities in the Canal Segarra-Garrigues also confirmed that the irrigation system would not provide water supplies to any farmer who started sowing on Friday.
On Tuesday, supplies will open to each farmer under specific request, and authorities will report the liters of water consumed to each user.
This is the first time in the canal's history, which started operation in 2009, that supplies must be cut off.
This water canal serves 70,000 hectares around six counties: Noguera, Segarra, Pla d'Urgell, Urgell, Segrià, and Garrigues, and benefits 17,000 farmers across 70 different municipalities. It also reaches 72,000 people.
Reservoirs at 25% capacity
After weeks without significant rainfall, reservoirs in Catalonia are at 25% capacity as of April 29, 2023, according to the Catalan Water Agency.
Learn more about the issue by listening to the Filling the Sink podcast episode from September 2022.