Open-air music festivals, superblock party, and Eurovision: what's on this weekend
From concerts, exhibitions, festivals, or family-friendly events, there are always plenty of things to do in Barcelona and its surroundings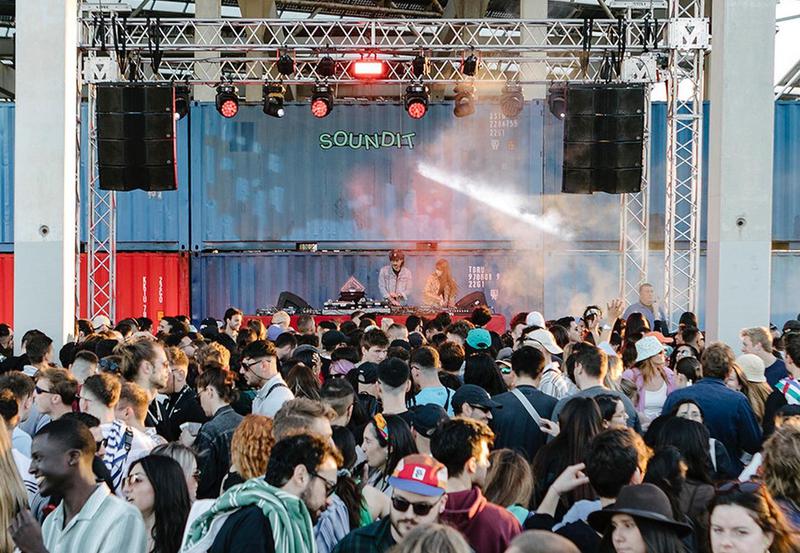 From concerts to cultural festivals, events and nightlife, there are countless things to do in Barcelona and around Catalonia this weekend.
Here's a selection of some of the best plans and what's on this weekend.
D'A Film Festival | March 23 - April 2 | Film festival | Barcelona
Considered one of the most prestigious film festivals in Europe, D'A Film Festival in Barcelona features works of the best contemporary auteur cinema, combined with new talents putting forward creativity, personality and director's artistic freedom.
Viu la Superilla | March 25 | Neighborhood party | Barcelona
A day full of free activities while walking around the middle of the newly refurbished Consell de Cent and Roquefort streets to inaugurate their 'Superilla' or superblocks. From 10 am until 7 pm, kids will get to enjoy crafts, chocolate, and live music.
Soundit: Job Jobse, DJ Stingray 313, more | March 25 | Music | Barcelona
Soundit, the one-day festival bringing some of the biggest international DJs to Barcelona, is back for its new season. The second edition takes place on Saturday at Parc del Fòrum, with Job Jobse, DJ Stingray 313, Lena Willikens, and more performing.
Festes de Sant Josep Oriol | March 18.26 | Local festivity | Barcelona
Catalan traditions, music, dancing, chocolate... All are part of the Festes de Sant Josep Oriol, one of the patrons of the Catalan capital.
BCN Eurovision Party | March 25 | Concert | Barcelona
Ready for Eurovision? Eurofans in Barcelona get to start warming up ahead of the big day with this unique concert with several of this year's candidates and some past legends in an already sold-out concert in Sant Jordi Club. Organizers have also planned some other events across the city during the weekend.
MNAC guided visits | March 26 | Exhibition | Barcelona
Throughout the month of March, enjoy gender-sensitive guided tours offered by the National Art Museum of Catalonia to dismantle gender stereotypes through the museum's collection of medieval art. The activities have been organized to mark International Women's Day earlier in the month. The tours are free with prior booking.
OFFF Festival | March 23-25 | Culture festival | Barcelona
Three days full of events, including performances, animation screenings, interactive workshops, networking areas, and even exhibitions across Barcelona, arrive with OFFF Festival.
Imaginary Friends | March 17-July 2 | Exhibition | Miró Foundation, Barcelona
Contemporary art changes constantly as new artists appear on the scene and innovative languages are constructed, materials are diversified and fresh discourses are formulated. Imaginary Friends is an interactive exhibition that aims to provide insights into this changing art for visitors of every age, in particular the very young.
Fira ÀPAT | March 25-27 | Fair | Tarragona
Seven successful editions in Barcelona, pushed the Fira ÀPAT to try their luck in the seaside town of Tarragona. Years after, it is also a success, and for three days, many Catalan agri-food products will be on display for families and professionals.
Dansa Metroplitano | March 10-27 | Dance festival | All over Catalonia
Dansa Metropolitano is a cross-city dance festival bringing art to the streets. With shows in Barcelona, Badalona, Cornellà, El Prat, Esplugues, Granollers, L'Hospitalet, Sabadell, Sant Cugat, Santa Coloma, Terrassa, and Viladecans, it's truly a cross-Catalonia event.
Moritz Feed Dog | March 22-26 | Documentary festival | Barcelona
Fashion and documentary lovers are in luck, as Mortiz Feed Dog documentary film festival is back in the city. During these days, spectators in Aribau cinema will enjoy some unique fashion-related documentaries.
Colors of the World | February 15-April 10 | Exhibition | CosmoCaixa Barcelona
What color is life? Without a doubt, it is a colossal kaleidoscope that CosmoCaixa invites us to discover through National Geographic photographs on show at the "Colors of the World" exhibition. Nature, cities, sky... The diversity of colors in the world is breathtaking. Only the greatest have been able to capture its essence.
Dalí Cybernetic | Open all week | Exhibition | IDEAL Digital Arts Center, Barcelona
One of the most unique arts centers in Catalonia, IDEAL, has a fascinating exhibition on the iconic surrealist painter Salvador Dalí. Dalí Cibernètic – 'Dalí Cybernetic' – showcases the mind of the artist in a brand new way using large-scale projections and augmented and virtual reality.
The Century of the Portrait | February 16-June 4 | Exhibition | Barcelona
The portrait, as a art format, enjoyed a boom in the 19th century, especially due to the growth of the bourgeois classes. With works borrowed from the illustrious Prado Museum in Madrid, the CaixaForum in Barcelona plays host to the first exhibition to be organized in Spain devoted exclusively to portraiture in the 19th century in all its manifestations and techniques: painting, sculpture, medals, miniatures, watercolor, drawing, etching, lithography and photography.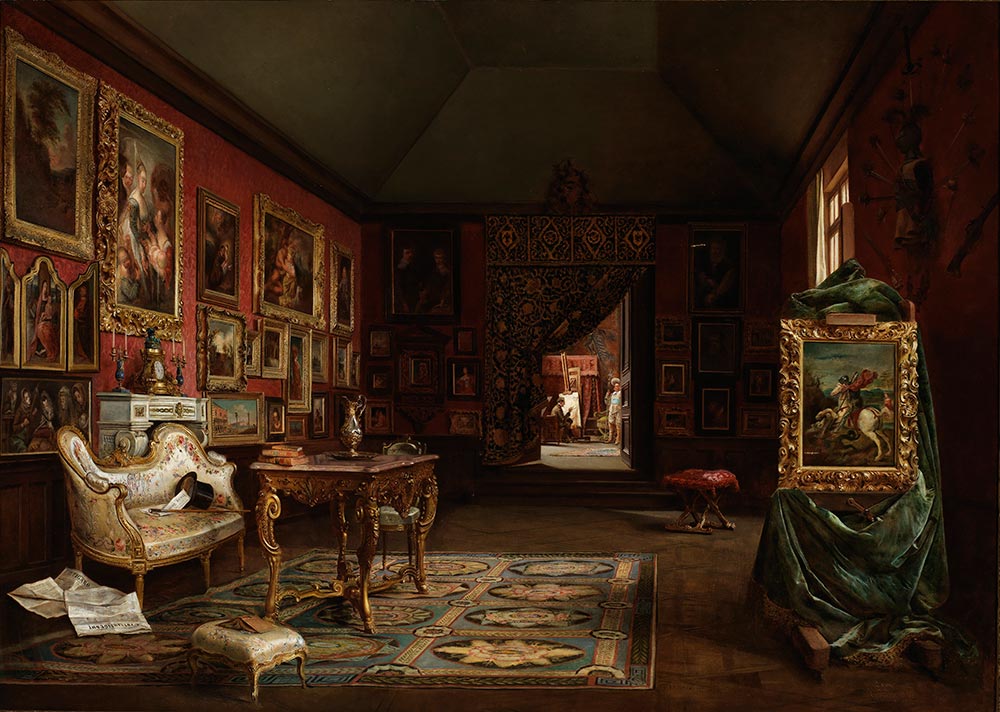 Gods, Wizards, and Sages | Nov 24-Apr 2 | Exhibition | Barcelona
Throughout the 20th century, looking at the "other" has been changing in its perspective and approach. An artist's gaze enriches the understanding of the objects, which, in turn, reveals aspects related to their interests and creative process. This exhibition at Barcelona's CaixaForum shows the work of ten artists from the La Caixa Foundation, including Joan Miró and Antoni Tàpies, together with objects from their personal collections.
Mey Rahola (1897-1959). The new photographer at MNAC | Nov 24-May 29 | Exhibition | Barcelona
Mey Rahola was one of the first women to make a name for herself in the world of photography in Spain and was involved in the construction of the new role of women in the public sphere during the Second Republic. Now, Catalonia's National Art Museum highlights the life and career of this pioneering photographer.
Josep Grau-Garriga: Dialogue with Light | Nov 28-Sep 24 | Exhibition | Barcelona
In the late 1970s, Josep Grau-Garriga, one of the key exponents of the Catalan School of Tapestry, began to experiment with transdisciplinary techniques and with works in large formats. This new exhibition in MACBA includes a series of photographs, documents, and drawings that never came to fruition during the artist's life.
If you have an event you want to see featured in our list, don't hesitate to contact us at catalannews@acn.cat.