Refik Anadol AI art exhibit opens at Barcelona's Moco Museum
Pieces created by transforming 300 million nature photographs into pigments
Digital artist Refik Anadol presented "Unbelieving of the series nature," a three-piece collection created using Artificial Intelligence (AI), on Thursday at the Moco Museum, a modern and contemporary art museum located in Barcelona.
The exhibition by the Turkish-American artist aims to unite humans and machines and to encourage thinking about the future of technology and how it will represent nature.
Anadol's artwork was created by gathering 300 million photographs of flowers, trees, and natural landscapes which AI transformed into pigments representing a computer's neural network.
"It was a joint collaboration between machines and humans," the artist said.
Anadol and his team worked for six months on the creative process of selecting the pictures that would finally be transformed into pigments.
For the last 14 years, Anadol has been questioning whether machines can dream and it was during the pandemic that he decided to incorporate nature into his projects.
The exhibition will be open from Friday until September 5 of this year.
Anadol's Casa Batlló mapping
Another creation by Anadol that will be able to be seen in Barcelona is "Living Architecture" mapping, which will be projected onto Casa Batlló's façade on Friday night after last year's event attracted 47,000 people.
The landmark site located on Passeig de Gràcia boulevard created by famous architect Antoni Gaudí was the canvas on which artist Refik Anadol created a digital representation of the iconic building.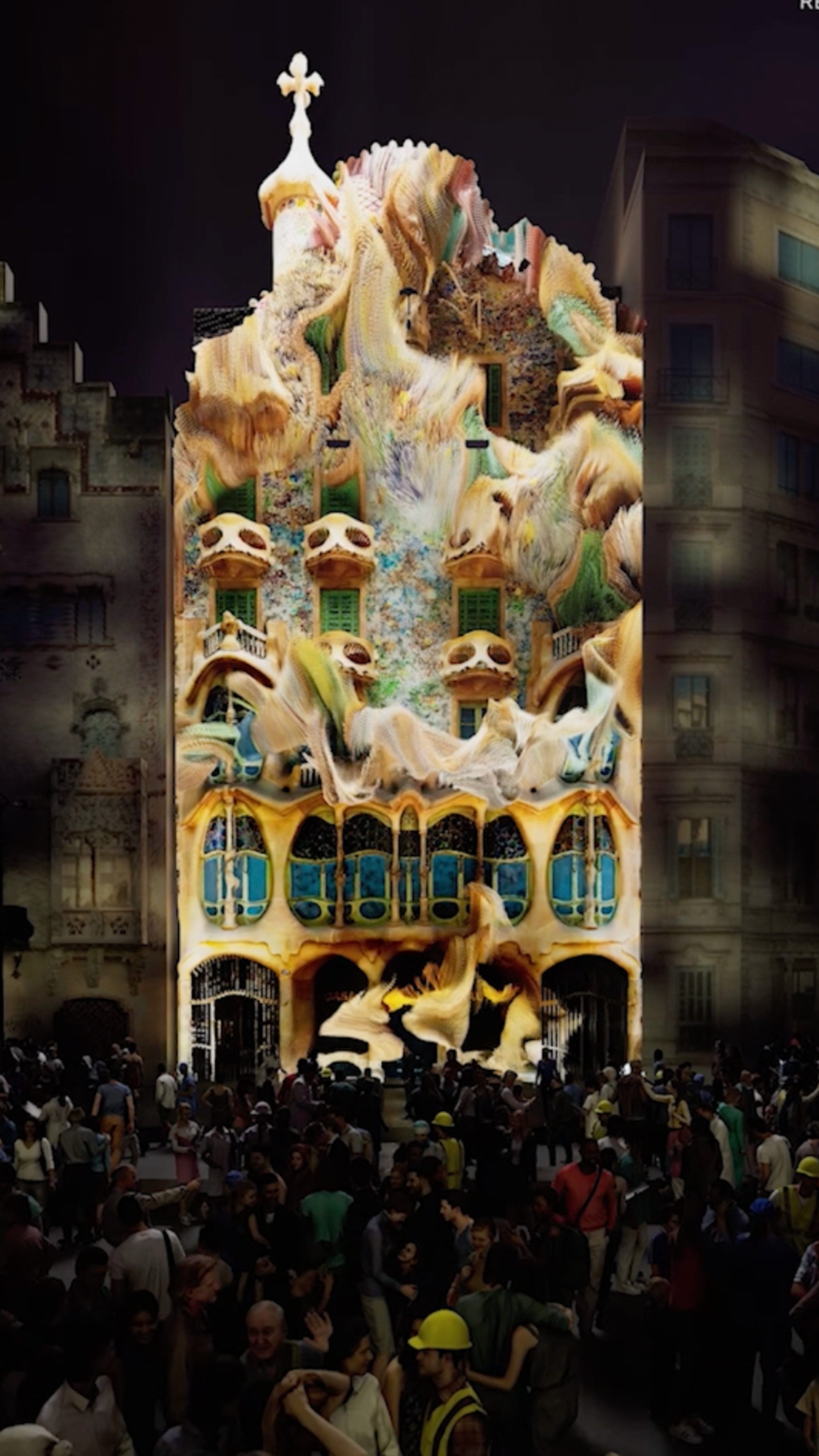 On his return to the Catalan capital, Anadol said he was "very grateful" to be here, and considered Gaudí to be his "inspiration".
The mapping lasts 10 minutes and can be seen every 30 minutes from 9:30 pm to 11:30 pm.