Patriarchal violence, central theme of DocsBarcelona 2023
'Smoke Sauna Sisterhood' to open documentary film festival in Catalan capital from May 18-28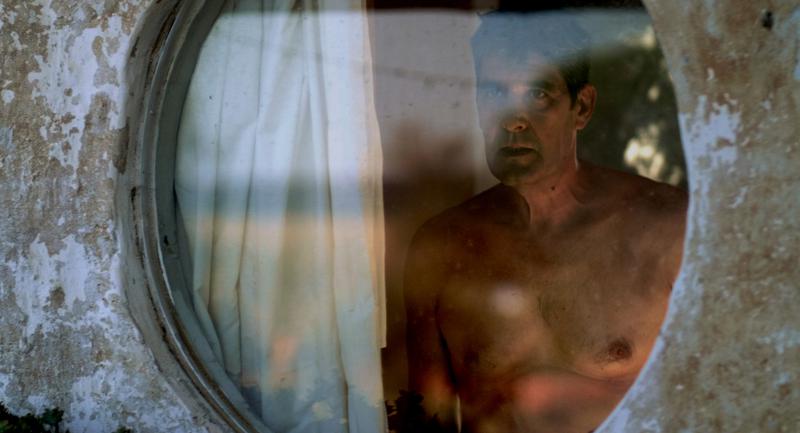 DocsBarcelona, the Catalan capital's premiere documentary film festival, returns this month with patriarchal violence as its central theme for 2023.
Films will be shown in the CCCB, Cinema Aribau, and the Filmoteca de Catalunya between May 18-28. A total of 26 feature films and 11 shorts will be shown at the 26th edition of the DocsBarcelona film festival.
The festival will open on May 18 with the Estonian production 'Smoke Sauna Sisterhood', by Anna Hints, winner of the award for best documentary direction at the last Sundance Festival.
The film follows a group of women who share emotions and intimate experiences in a sauna, in a ritual of connection that deepens what it means to live in a woman's body.
'Lyra' is another film screening this year which includes the theme of patriarchal violence. Filmmaker Alison Millar vindicates the life of Lyra McKee, an Irish journalist and LGBTQI+ activist who was killed by the IRA in 2019.
'Polish Prayers', by Hanka Nobis, tells the story of the intimate contradictions of a young Polish man who is part of an ultra-conservative group that promotes homophobia. Meanwhile, 'Who I Am Not', Tünde Skovrán's first opera, follows the experiences of two South African intersex people.
Patriarchal violence also features in 'Los Bilbao,' an Argentinian production directed by Pedro Speroni that accompanies a boxer on his way out of prison and his reunion with his wife and daughter.
The Catalan film 'Ara la llum cau vertical' ('Light Falls Vertical'), the debut of Greek filmmaker Efthymia Zymvragaki, gives voice to an abuser and portrays "a man shattered inside."
"For the 26th edition of DocsBarcelona, we have an overarching theme that all films in the festival program touch on, which is patriarchal violence," the DocsBarcelona artistic director, Anna Petrus, said.
Catalan films
DocsBarcelona is once again showcasing local talent. After its screening at the Málaga film festival, Paloma Zapata's 'La Singla' arrives in Barcelona. In the documentary, Zapata portrays the personality and career of the dancer Antonia Singla Contreras.
Four more Catalan films will form part of the Latitud Section.
Air', by Ricardo Íscar, starring two professionals in the risky sport of freediving; 'Fauna', by Pau Faus, addresses the relationship between humans, animals and science in the post-pandemic world; 'Ara la llum cau vertical', and 'Els Orrit', with which directors Ferran Ureña and Marc Solanes delve into the 1998 disappearance of Isidre and Dolors Orrit, aged 5 and 17 respectively, when the little boy was admitted to the Hospital Sant Joan de Déu in Manresa while his sister was taking care of him.
DocsBarcelona will also offer, in a special session, the medium-length film 'Jaume Plensa. Poetry of silence' directed by Josep M. Civit, which captures the relationship between Jaume Plensa and Antoni Gaudí, two of Catalonia's most exceptional creators and artists.