Lleida aims for biggest ever snailfest with 14,500 participants and 200,000 attendees
Around 14 tonnes of snails will be eaten June 2-4 during 42nd Aplec del Caragol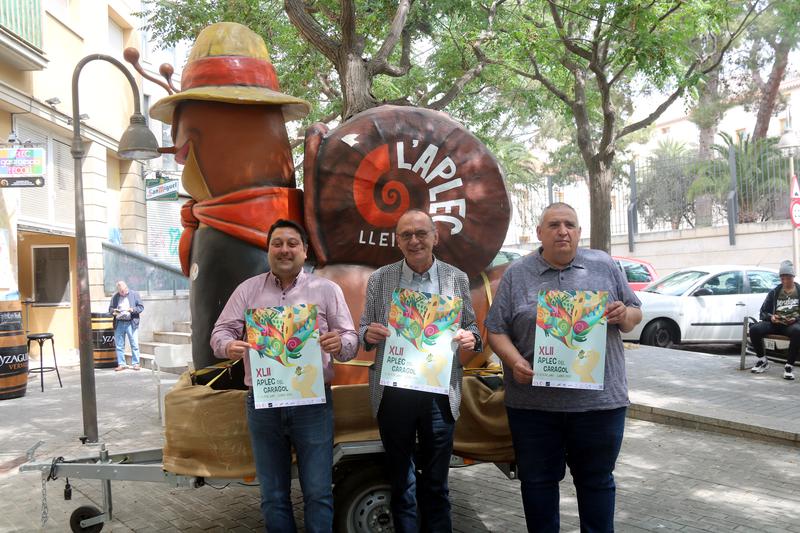 Fancy some snails? Forget France, if you've never tried the peasant-food-turned-delicacy get yourself to Lleida in western Catalonia for the 42nd Aplec del Caragol (snailfest, basically) on June 2-4.
You'll not be alone. Organizers are aiming for their biggest snail festival ever, anticipating around 200,000 attendees, including 14,500 participants in a record 115 colles, or groups.
Around 14 tonnes of snails are expected to be eaten over the weekend, although the ongoing drought has hit the number of local snails, with additional ones being supplied from La Rioja and Valencia and even from outside Spain.
This year's snail festival will take place in a new 4,450-square-meter space in the grounds of the Camps Elisis park, something organizers Fecoll (Federació de Colles de l'Aplec del Caragol) have been demanding for years.
Mayor Miquel Pueyo said that the gathering, first organized in 1980, was "synonymous with tradition, union, celebration and, above all, coexistence."
Over 100 activities
Former Barça footballer and Lleida native Bojan Krkić will be the guest of honor at the festival's official opening on Friday, June 2, but there are also several warm-up events throughout the week, from children's theater to the digital launch of the festival's theme song, 'La rumba de l'Aplec'.
In total, there will be over 100 activities taking place in Camps Elisis and the surrounding area, with food, drink, music, revelry, parades, and, of course, lots and lots of snails.
The Aplec restaurant, Lo Tast, open to all visitors, moves to Pavilion 4 this year. There you can order snails for €12 or a full set menu for €28 (€12 for children under 12).
"Use water responsibly"
Organizers have called on the 115 groups to "use water responsibly, given the ongoing drought."
For example, children's activities with inflatables will not involve water this year, and groups have been advised not to set up swimming pools within their areas.
"We must be careful and respectful", said Ferran Perdrix, head of Fecoll.