Formula 1 Barcelona Fan Village opens its doors ahead of Grand Prix
Free event gathers activities and F1 simulators at Catalan capital's Port Vell harbor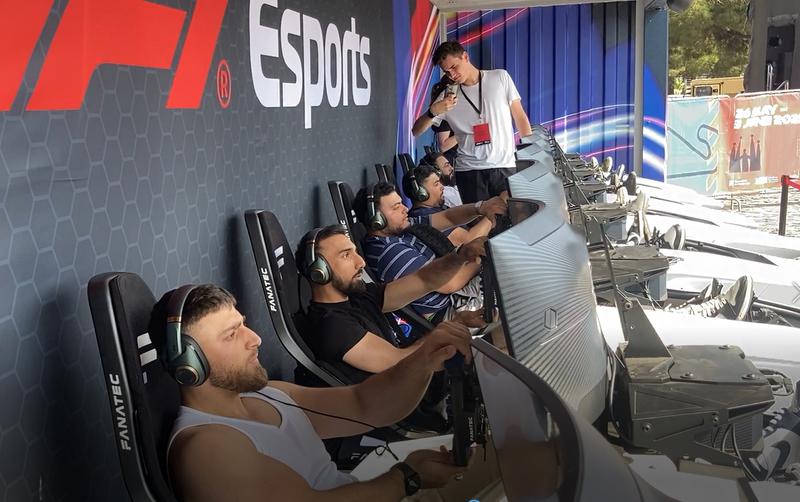 Formula 1 fans have begun to get a taste of the racing competition at the Barcelona Fan Village located in Port Vell, next to the city's port as the Spanish GP in Montmeló, located outside Barcelona, approaches.
The event is free to the public and is open from May 26 until June 3.
The Village wants to connect the Mediterranean city with the adrenaline of the racing event. To do so, fans that come to the Barcelona Fan Village can try various F1 experiences such as the driver reflex-light panels, training the reflexes like a sportsperson, or the F1 Blast Lane, to imitate the sensation that the drivers and their cars experience when they enter the wind tunnels.
"I have been following F1 races for about 10 years and it is a privilege to try one of the simulators. It was a lot of fun and very competitive as well," an F1 fan from Ireland mentioned to Catalan News.
As fans visit the Village and try the F1-themed activities, they are getting ready for the Spanish GP to take place on June 4 in the Barcelona-Catalunya circuit.
Apart from the experiences that the Barcelona Fan Village offers, F1 followers can also expect entertainment from DJs on the stage and Catalan traditional folk performances such as castellers and capgrossos.
Formula 1 has been held at the Catalan facility north of the capital for 32 years in a row.