Eufònic 2023 announces first wave of artists for music and arts festival in south Catalonia
Technopop, Basque folklore, and Congolese experimental electronica feature in Terres de l'Ebre festival from August 24-27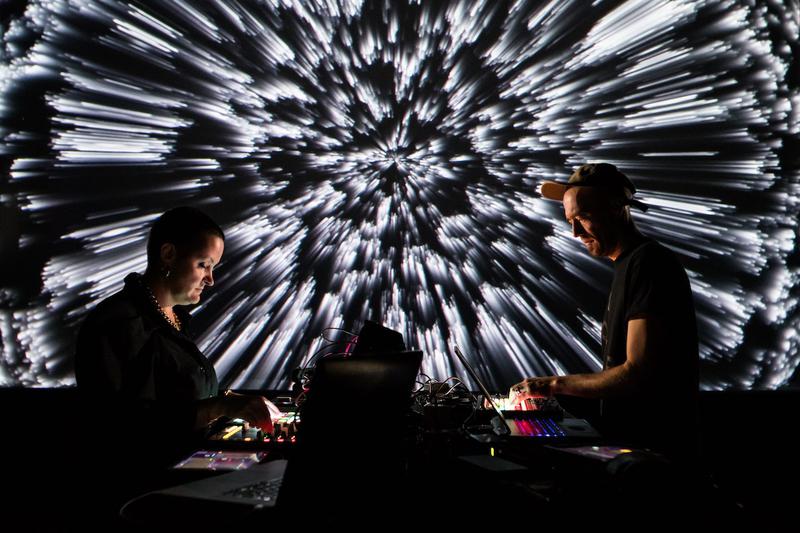 Eufònic, the music, sound, visual, and digital performing arts festival in Terres de l'Ebre will hold its 12th this summer across various towns in the southern region.
From August 24 to 27, La Ràpita will be the epicenter of the festival, featuring the bulk of the program, while Amposta will be the second most important location, with Tortosa, Ulldecona, Roquetes, as well as other towns also taking part.
Congolese collective KOKOKO! will be one of the headline acts, performing with homemade instruments mixed with electronics and traditional sounds.
The audiovisual show by Flore, a pillar of the French bass scene, performing with visuals created by WSK, will be another highlight not to be missed.
The romantic and melodic technopop of Soledad Vélez, the electronic and rural hardcore of the band Nerve Agente, the Basque folklore of the 21st century by singer Verde Prato, the young queer artist Hadren, the live coding concerts by Sam Aaron and QBRNTHSS, and the sound installation by the Norwegian Jana Winderen are also among the first confirmed artists for one of Catalonia's most avant-garde festivals this summer.
The festival, defined by the landscape of the area, will see concerts, audiovisual shows, artistic installations, sound actions, performances, interventions in the landscape and training activities, both indoors and outdoors, in museum spaces or heritage spaces temporarily enabled for the occasion.
Throughout the past 11 editions, Eufònic has had more than 450 artists, 252 audiovisual and musical performances, 72 artistic installations, 42 sound and visual actions, 36 workshops and 79 speakers in training and professional activities, in more of 35 spaces across the area.