Bicep, Peggy Gou, Richie Hawtin: Sónar releases first names of 2023 lineup
Fever Ray, Amelie Lens, Honey Dijon and more also announced for festival that aims to go "purely electronic"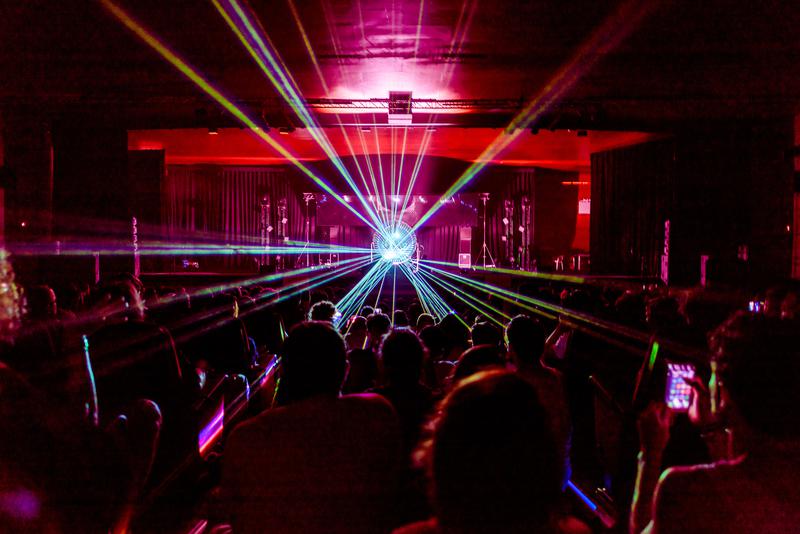 Sónar has released the first part of its 2023 lineup, including some of the biggest names in electronic music, to celebrate the 30th anniversary of the iconic festival.
Among the headliners are Bicep, Peggy Gou, Richie Hawtin, Fever Ray, Amelie Lens, Laurent Garnier, and Richie Hawtin feature in the stellar lineup for the festival that will be taking place in Barcelona next June 15-17.
The festival will feature over 100 shows, counting both live and DJ sets, and will take a "purely electronic" direction next year, organizers confirmed.
Also featuring in Sónar 2023 will be Claraguilar, Solomun, Oneohtrix Point Never, Shygirl, The Blessed Madonna, Max Cooper, Kode9, Logic1000, Erika de Casier, Ryoji Ikeda, Lucrecia Dalt, and more artists yet to be announced.
Sónar 2023 will put the spotlight on all genres of electronic music, "both in terms of the most festive sounds focused on the dance floor and in terms of the exploration of new avant-garde sounds," as explained by festival co-director Enric Palau in a press release.
There will also be audiovisual collaborations by composer Carles Viarnès and visual artist Alba G. Corral, as well as by the Barcelona duo Desert, who will collaborate with the creative studio Hamill Industries.
Enric Palau explained that the purely electronic lineup "wants to celebrate club culture, the figure of the DJ as a cultural vehicle of our time, and the diversity of sounds that stand out in the current electronic music scene."
Until Sunday December 4 at 23:59h (CET), SonarPasses, VIP SonarPasses and Delegate Passes remain on sale at a special first release price. From Monday December 5, they'll be on sale for the standard, higher price. More ticket types will go on sale in the near future.
Artificial Intelligence graphic campaign
The festival has also presented a new graphic campaign created by artificial intelligence to celebrate its 30th anniversary.
Sergio Caballero, co-director of Sónar, explained that the festival has revisited the various campaigns of the past through artificial intelligence to create something new this year.
"This AI has carried out 29 training sessions using, in each of them, one of the graphic campaigns presented throughout the history of the festival. The AI is trained [with these graphics] and generates a multitude of trial and error images."