Alt-J, Moderat, The Offspring, and more added to Cruïlla 2023 lineup
Headliners join Placebo, Sigur Rós, Franz Ferdinand, and Antònia Font performing at Barcelona summer music festival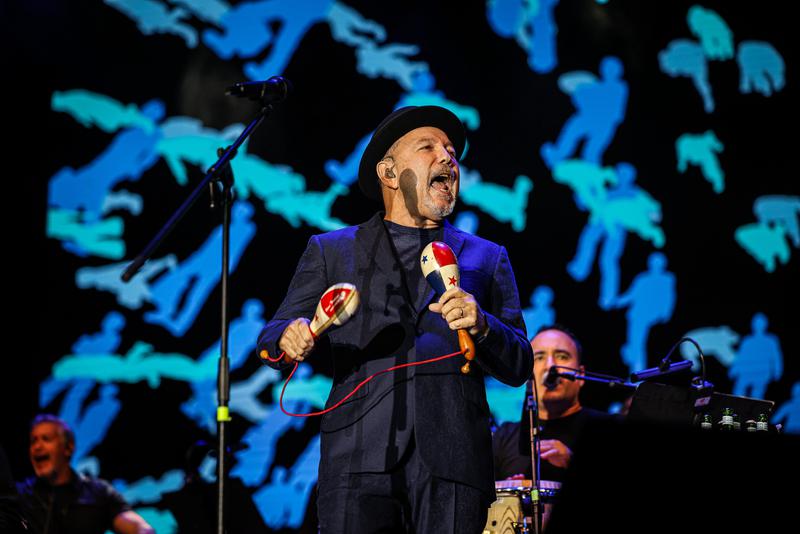 Cruïlla has added a host of new names to its 2023 lineup.
Alt-J, Moderat, The Offspring, Rubén Blades and the Roberto Delgado Big Band, and Pau Vallvé are just some of the 25 names added to perform at the summer music festival in Barcelona.
Parov Stelar, Bomba Estéreo, Nicki Nicole, Wos, Los Van Van, and Ramón Mirabet are also new additions to play at Parc del Fòrum between July 5-8.
The newly announced artists join the likes of Franz Ferdinand, Sigur Rós, Placebo, Antònia Font, Amaia, Stay Homas, Sidonie, Leiva, Viva Suecia, Sen Senra, Carolina Durante, Cala Vento, Ciudad Jara, and Dani Fernández.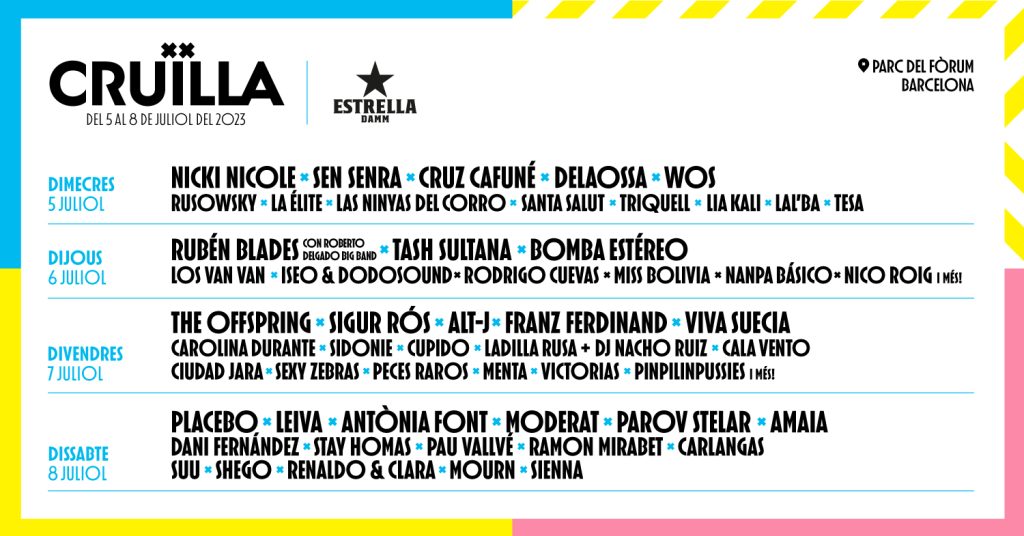 Cruïlla Festival prides itself on being much more than just a music festival, as it also includes a comedy section, with plenty of arts to be found on the festival site as well. Further names in comedy are expected to be announced, while the Parc del Fòrum site will once again be designed to inspire awe in all who enjoy the party next July.
Day tickets to Cruïlla Festival are available from €29 plus fees for Wednesday, €42 for Thursday, or €72 for Friday and Saturday.
Full festival tickets are on sale for €156 if you want to enjoy all four days, or else €139 for the three biggest days of the festival, from Thursday-Saturday.
You can get your festival tickets on the Cruïlla festival website.