Vueling to accept cryptocurrencies for flight purchases from mid-2023
Customers will be able to select payment option online after deal with Criptan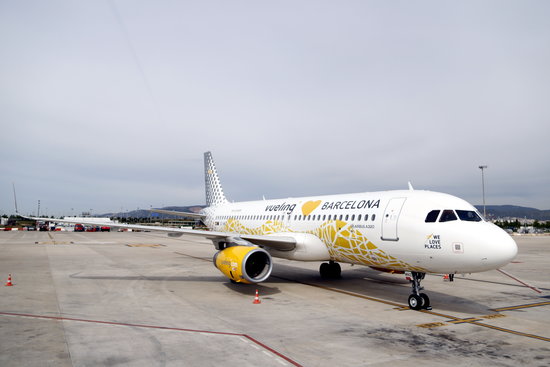 Vueling customers will be able to use cryptocurrencies to purchase flights online from the second half of 2023.
The airline will become "the first low-cost airline in Europe to accept cryptocurrencies as a payment alternative," Vueling explained in a statement on Wednesday.
The move is the result of a collaboration agreement between Vueling and Criptan, a Valencian start-up specializing in cryptocurrencies. Vueling, part of IAG, was also founded in Valencia, but has its main hub at Barcelona-El Prat Airport.
The two companies say they are "currently working on the research of strategic applications of blockchain technology and NFTs to offer innovative solutions to their customers and thus improve the user experience through digital tools."
Jesús Monzó, Vueling's Distribution and Alliances Manager said: "This agreement places us at the forefront of new technologies and innovation, further strengthening our commitment to our customers and offering the best and most advanced tools and solutions on our website."
Jorge Soriano, CEO of Criptan said: "Vueling is proving to be a leader in all that relates to innovation. This is a clear move that demonstrates the potential behind the crypto and Web3 ecosystem and that goes far beyond speculation."
"We are convinced that we can improve the user experience, not only through payments in crypto but by bringing the advantages of this ecosystem in the most useful and simple way possible," Soriano added.