The metaverse, the new virtual world where the internet 'happens'
"It's a space where you can live, buy, and work," says Catalan tech firm Linking Realities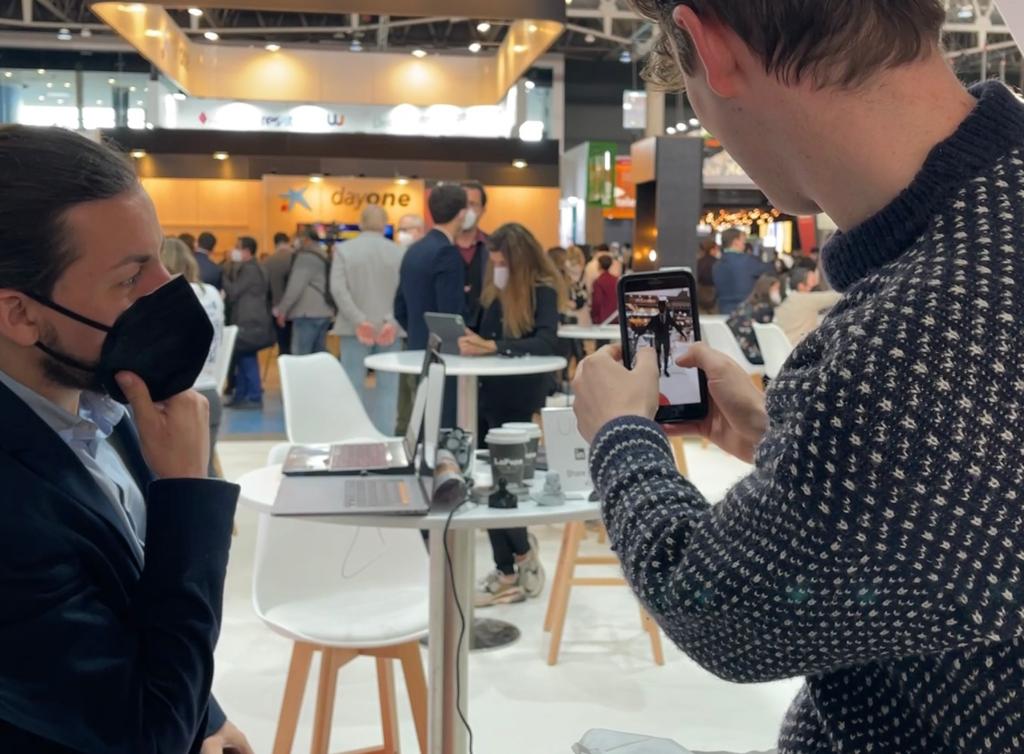 Every year, Barcelona's Mobile World Congress (MWC) sets the bar for the mobile technology industry and previews the trends shaping our ever-digitizing lives.
Companies come together to show off their latest developments, be they new products ready to hit the market or just prototypes setting the competitive technological standards in the sector.
One important digital trend to pay attention to this year is the metaverse and the growing number of companies that are exploring its potential.
The metaverse
What is the metaverse? The term doesn't yet refer to any one specific form of technology but rather speaks to a broader structure of how people will interact with technology and with other people on the internet.
If the internet is something that we look at, the metaverse is an idea of a form of the internet that we will experience from within, an immersive, spatial experience.
"For us, the metaverse is just the next internet, or a way to explain how things and how realities are going to be interacting with each other in the near future," says Anna Pasek, the brand strategist for a Catalan tech company called Linking Realities - Union Avatars. "It's a space where you can live, buy, work. There are so many things you can do in other dimensions if you want."
Linking Realities - Union Avatars
One thing that we'll need for the metaverse is a depiction of ourselves, an avatar representation of ourselves that will walk through and interact with this three-dimensional virtual world. Pasek's company, which is based in Barcelona, is working on exactly that, giving people the opportunity to create lifelike avatars of themselves to travail this virtual world.
"We have a roleplay that you can access through our app or website and you just upload a selfie and then you can download your own avatar that can be customized in different ways," Pasek explains.
Pasek believes the metaverse can be a freeing, equalizing world. "Avatars really enable us to be whoever we want to be. We can choose the gender that we want to have, we can choose the size of our bodies, like the shapes of our bodies and who do we want to be."
And it could have other effects, too. "What if our avatar is able to gather enough information throughout our whole lives? It could make us stay alive after our physical deaths, she posits.
Linking Realities - Union Avatars' idea is not for people to have just one avatar either, but many depending on the metaverse platform that is being used - for example, a more laid-back avatar for an entertainment-focused platform versus a more realistic and formal one for a professional platform.
Concerts, teaching, conferences…
Linking Realities - Union Avatars is far from the only company at the 2022 MWC that's dipped its toes in the metaverse - there are many, particularly from South Korea, who have also adventured into this domain.
SK Telecom, one of South Korea's largest telecoms operators, launched its own metaverse platform 'ifland' in summer 2021, marketed as a place to "be whoever you want to be" and to "do whatever you want to do." Beyond their popular virtual reality roller coaster, which had a long line of attendees waiting for a chance to ride it, the company also let visitors enjoy a concert in the metaverse.
The metaverse can have other uses too, such as teaching or even hosting conferences. Ban Jun Young, who works for a company called Bibimble, said it was not initially possible to livestream in the metaverse like "in YouTube and Vimeo."
"But me, I just made it," he said of the technology he had developed. "Korean IT systems are high level."
In 2022, we're at only the beginning of the evolution of the metaverse, the virtual world where the internet 'happens'. The form it will take if it becomes massively adopted by users is not yet known, but it is being envisioned by tech companies such as those at the MWC right now. This is something to keep an eye out for in the future.