Spotify for visual arts, AI to foresee floods: Catalan start-ups gain exposure at MWC
4YFN event at mobile industry trade fair has helped emerging projects get in touch with investors throughout all week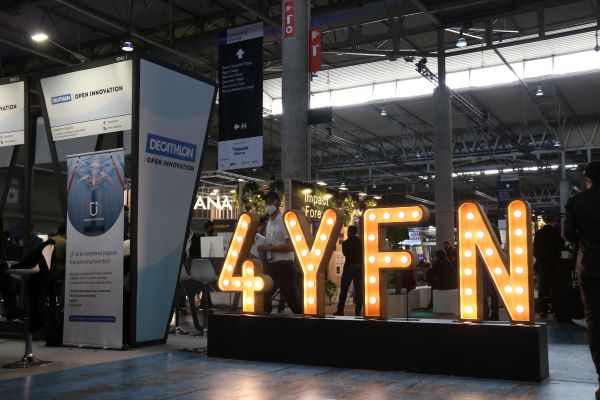 Barcelona's Mobile World Congress once again featured an event dedicated to the promotion of start-ups.
4 Years from Now, shortened to 4YFN, played host to companies from all over the world, Korea, the United Kingdom, Austria, to name a few. Each start-up had their own stand in sections often divided by country of origin.
Catalan projects
Catalonia not only had its own dedicated sections of stands, but also its very own start-up hub.
The variety of themes was notable, ranging from technology to sports, gaming to medicine.
Many of the start-ups came to MWC in the hope of attracting more clients, building their businesses, and acquiring more funding.
Oriol Rosset, from visual arts platform WindowSight, said to Catalan News in an interview that they were "trying to sell [their] product to the businesses, here there are very big companies which have a lot of employees", adding that in their case they were not specifically seeking out more funding, but were "open to it".
Based in Terrassa, near Barcelona, and founded in 2017, WindowSight describes itself as "a little bit like Spotify, but for visual arts", and has since moved from targeting individual customers to attracting businesses as clients, improving accessibility to visual arts "in order to help them improve the wellbeing of the workers at their offices".
Catalan News also spoke to Juan Pedro from Barcelona-based EarthPulse, which uses a combination of AI, real-time data and available information to create "pulses", in order to detect and predict environmental events and behaviors, such as floods or industrial activity.
Juan also highlighted the practical application of this technology in the real world, as when they combine their "pulses" with real-world information, for example from maps, they can find out "which roads are affected, which people might be displaced from the flooding".
Exceptional attendance
This year's Mobile World Congress has exceeded expectations, with attendance surpassing the 60,000-goal set, according to figures released by the organizing company, GSMA, on Thursday evening as the event was coming to a close.
GSMA's CEO John Hoffman called these results "phenomenal" in an interview with the Catalan News Agency (ACN), despite the number of participants at this year's event being almost half of the pre-pandemic figure of 109,000.