Saga gaming fair brings Catalan video game industry together this weekend
Events include 36-hour game marathon, exhibitions and Barça eSports matches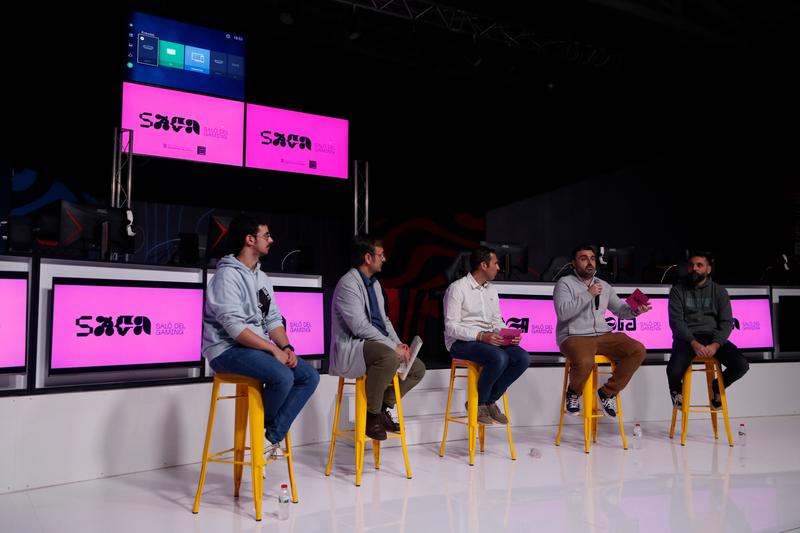 The Saga fair in L'Hospitalet de Llobregat, near Barcelona, combines some of the most exciting things happening in Catalonia's video game industry today, looking to raise awareness about video games, competitions and broadcasts of electronic sports in Catalan.
Taking place at the 'La Farga' event hall on December 3-4, the fair is seen as a meeting place for the Catalan video game sector to promote the language inside the gaming community. "The fair is a great opportunity, it is a place where we feel challenged," said digital content creator Norman López.
With the program including exhibition games, competitions and a gaming marathon, the organizers try to interactively touch different sides of the gaming world.
Live competitions
There will be a competition area in the hall in which different video games will be played in contests. In the 'Star Cup', 20 teams will compete to reach a final in which they face the FC Barcelona eSports team in two exhibition games.
The semifinals and final of the Loop competition of the Valorant video game will also take place at the competition area.
Games will be played on the main stage of the fair and will be projected live on a big screen inside the venue. The footage will also be available on online streaming platform Twitch with Catalan commentary.
Engaging audience
Around 40 stands, ranging from video game companies and eSports clubs to gaming associations and training centers, will be in the exhibition area of the fair to promote themselves and offer training, game related news and test simulations.
Visitors will also be able to set up their computer in an area with 300 places and engage in a 36-hour long gaming marathon, in which different games can be played with full access to skins and characters, engaging in competitions that will come together on the Discord channel.
Gaming show
As the Catalan language will be officially recognized in the League of Legends video game as of 2023, a gaming show during the fair will present the teams of the first division in the game.
During the show, the Saga Awards ceremony will also be held, naming the Catalan video games with the best visual art, narrative, playability and soundtrack. The best video games according to the public and jury will also be awarded.
The first edition of the fair is expected to attract around 5,000 visitors. Tickets can be purchased online, and the full program can be found on the Saga website.