Remote work could reduce CO2 emissions by a quarter according to a government-Microsoft report
Vice president Jordi Puigneró presents findings at COP26 in Glasgow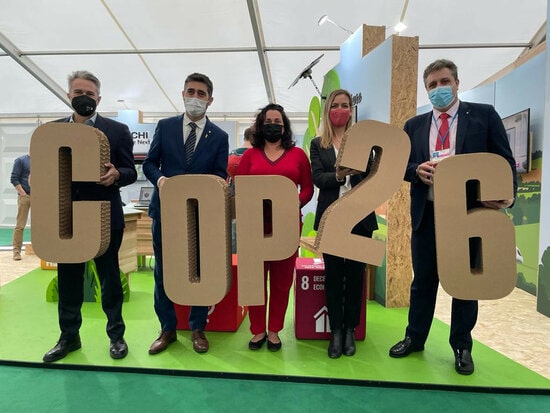 Working from home could reduce CO2 emissions by up to 24%, according to a joint Catalan government-Microsoft report on sustainability.
If remote work were widespread, it would reduce the number of vehicles on Catalan roads by 47,000 per day, thereby lowering energy consumption and allowing for climate goals to be achieved sooner.
This same study, which looked into the work practices of 320 Catalan government workers from 2019 to 2021, found that hybrid work helped eliminate 220.5 tons of CO2 in a year and estimates that working from home would reduce each workers' carbon footprint by 11%.
Vice president Jordi Puigneró presented the findings alongside Cindy Rose, the president of Microsoft Western Europe, and Alberto Granados, the head of Microsoft Spain, on Thursday at the COP26 UN climate summit in Glasgow.
"Working from home is the best antidote to climate change," Puigneró said.