Nine Catalan hospitals will begin screening smokers for lung cancer this June
Hospital Clínic, Vall d'Hebron, and Can Ruti among those in Cassandra program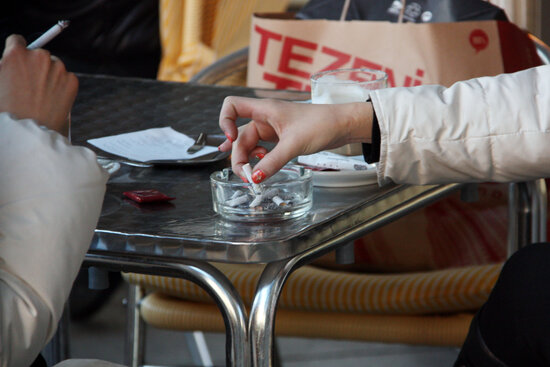 Nine Catalan hospitals will begin to screen smokers for lung cancer this June as part of a pilot program promoted by the Spanish health ministry known as the Cassandra Project (Cancer Screening, Smoking Cessation and Respiratory Assessment).
The project, as was first reported by El Periódico and confirmed by the Catalan News Agency on Tuesday, will see 38 hospitals across Spain use CT scans to screen 50- to 70-year-old smokers as well as those who have stopped smoking within the past 15 years - after this period, the risk of developing cancer is generally considered similar to that of non-smokers.
Some 50,000 people will be screened across Spain over the coming 5 years, of which 20,000 reside in Catalonia according to El Periódico.
The hospitals in Catalonia that will be participating in the program are Barcelona's Hospital del Mar, Hospital Sant Pau, Hospital Clínic, and Vall d'Hebron, as well as Can Ruti in Barcelona, l'Arnau de Vilanova in Lleida, MútuaTerrassa in Terrassa, Hospital Joan XXIII in Tarragona, and Hospital de Reus.
According to the CDC, smokers have a 15 to 30 times greater risk of developing lung cancer than non-smokers, with even a few or occasional cigarettes increasing that risk.