More foreign investment in video games in Catalonia than anywhere else in Europe
€120 m spent on 20 projects creating almost 900 jobs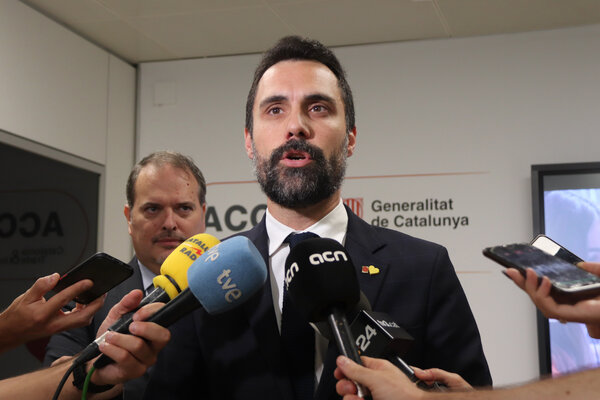 Catalonia tops the foreign investment in video games ranking in Europe, registering €120 m in the last 5 years, according to a study conducted by the Catalan government's Trade & Investment Agency (ACCIÓ).
The territory is ahead of Amsterdam, Bordeaux, and Paris and is the place where the second-highest number of jobs in the sector were created by foreign investment
"We want to continue working along these lines, to capture foreign projects and also promote the national talent," said business minister Roger Torrent.
Catalonia received 12.2% of the total foreign investment in Europe's video games industry between 2017 and 2021, most of which came from the United States, France, Sweden, and South Korea.
40% of the world's leading video game companies are based in Catalonia, including Japan's Bandai Namco, France's Ubisoft, and Britain's King.
"Companies come here because we have been able to create an ecosystem that attracts people," said Torrent.
Nurturing digital talent
The minister also highlighted the importance of fostering new talent in the digital industries. "We must continue fostering new talent because we lack people with technological and digital backgrounds," he said.
According to Torrent, the shortage of IT professionals is a problem not only in Catalonia but across the EU. "There is an estimated shortage of around one million engineers across the continent," said Torrent. According to him, the government must "work harder than other countries fostering and retaining digital talent."
Important tech trade events have taken place in Barcelona like Integrated Systems Europe (ISE), which showcases the world's leading technology innovators and solutions providers, and the Mobile World Congress, dedicated primarily to the mobile communications industry.
Video game companies and start-ups
There are 200 companies and around 50 start-ups in the Catalan video games sector, said Torrent. He believes there is a "risk" of large multinationals taking over the video games landscape and has assured that ACCIÓ will work to mentor companies "with the capacity to grow."
According to the politician, "ACCIÓ has the purpose of helping Catalan companies grow because we need muscle to compete in increasingly globalized markets"
The Department of Business and Labor through ACCIÓ is working with a record figure of 40 potential projects in the digital sector.