Mobile World Congress: Virtual journey through Barcelona brought to life with real scents
Smell of flowers in Park Güell, Mediterranean in Barceloneta and grass at Camp Nou recreated for metaverse travelers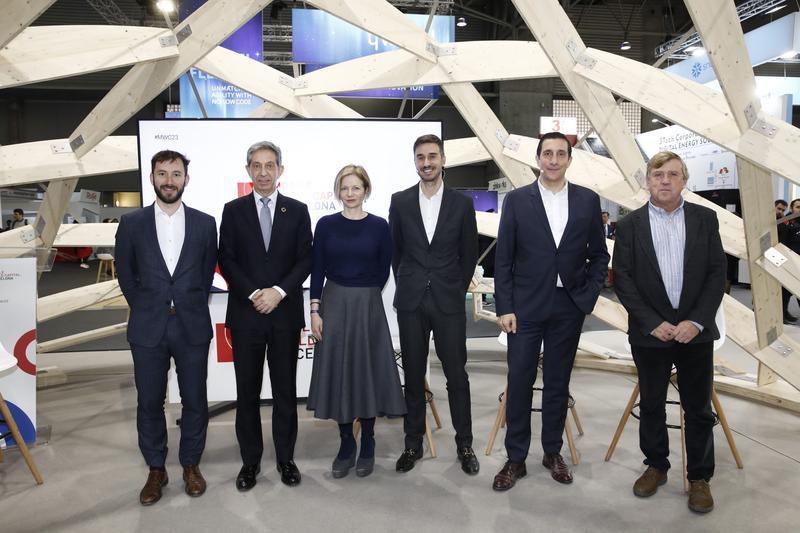 Mobile World Capital – the company behind the Mobile World Congress – and leading Catalan fragrance company Puig have joined forces to create a metaverse tour of Barcelona guided by the sense of smell.
Using six scents designed by master perfumers at Puig, users can experience the distinctive flowers of Park Güell, the characteristic chocolate shops of Carrer Petritxol, the scent of the Mediterranean in Barceloneta, the old birdcages on La Rambla full of flowers, the incense of the Basilica of Santa Maria de la Mar and the iconic smell of the grass at the Spotify Camp Nou.
The initiative was presented on Wednesday morning at the MWCapital space at Mobile World Congress.
Users will be able to experience the journey via a physical device with a screen linked to the metaverse.
Once inside the virtual world, the avatar (created in the user's image) travels to the six Barcelona sites, while the user simultaneously perceives the smell of each of them.
AirParfum
The experience uses olfactory technology developed by AirParfum, a technology company belonging to Puig, which allows people to smell numerous fragrances without saturating their sense of smell or the atmosphere, even if "thousands of tests are performed in a crowded space," the company says.
AirParfum manages to "dispense scents by emitting only the olfactory molecule of the perfume and retaining the alcohol molecule, responsible for saturating the sense of smell."
Feel the Technology
The initiative is part of Feel the Technology, a MWCapital project that allows people to use their five senses to explore 'phygital' Barcelona, mixing the physical and digital worlds.
Feel the Technology is a personalized and gamified experience that demonstrates projects based on disruptive technologies such as immersive reality, the metaverse, and artificial intelligence, with Barcelona as the main backdrop.