Lockdown sees Barcelona pollution levels drop 62%
Data from March 14 to April 30 at 129 sites across Spain shows lowest pollutant figures in a decade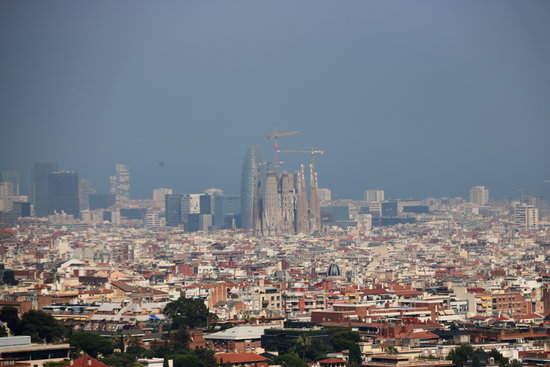 A study by Ecologists in Action has shown that urban air pollution has fallen by 58% between March 14 and April 30 in cities across Spain.
A drop of of 62% was recorded in Barcelona, although the organization did warn that results for individual cities cannot be compared "with complete rigor" due to the disparate measurement networks in cities.
The report analyzed official data for nitrogen dioxide (NO2) collected at 129 monitoring stations spread across 26 major cities in Spain during lockdown.
After comparing recent readings with figures from the last ten years the study concluded that urban air pollution has reached its lowest levels in a decade.
The study also found that the improvement of air quality was notable both in city centers and in the outskirts of urban areas.
The report also indicates that particlulate matter (PM10 and PM2.5) and ozone levels have also decreased "remarkably" in the first half of spring, with the drastic reduction in nitrogen (NOx) emissions and the unstable and rainy weather having contributed to this.
Changing modes of transport
Environmentalists in Action said that the coronavirus crisis demonstrates that structural reduction in motorized traffic and changes in mobility patterns are "the best tool to reduce air pollution in cities." They added that, paradoxically, as lockdown measures ease there could be an increase in air pollution above previous levels, and proposed therefore maintaining good practices such as shopping locally, working from home, and staggering working hours.
The group also called for more space to be over to cyclists and pedestrians, and more funding for public transport.